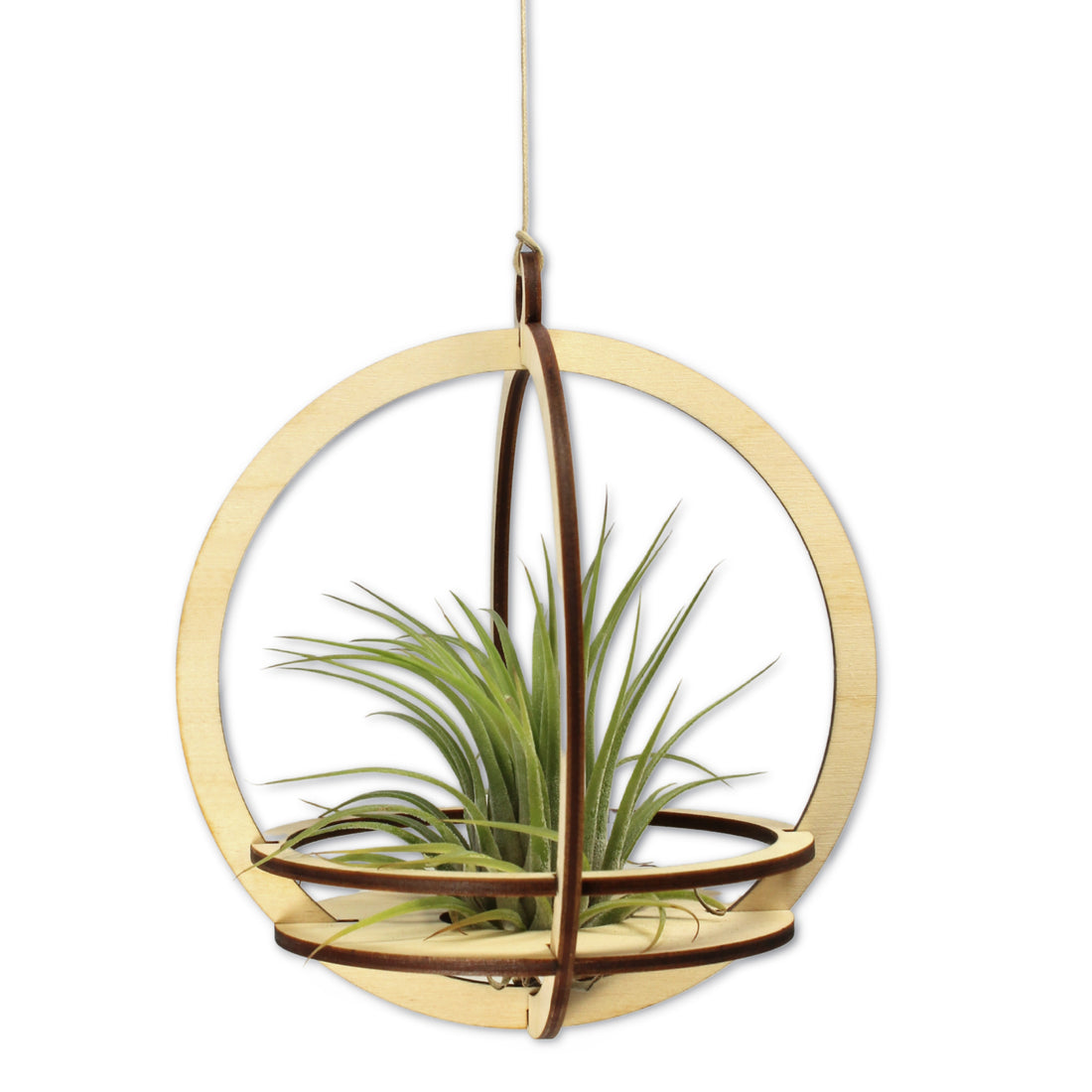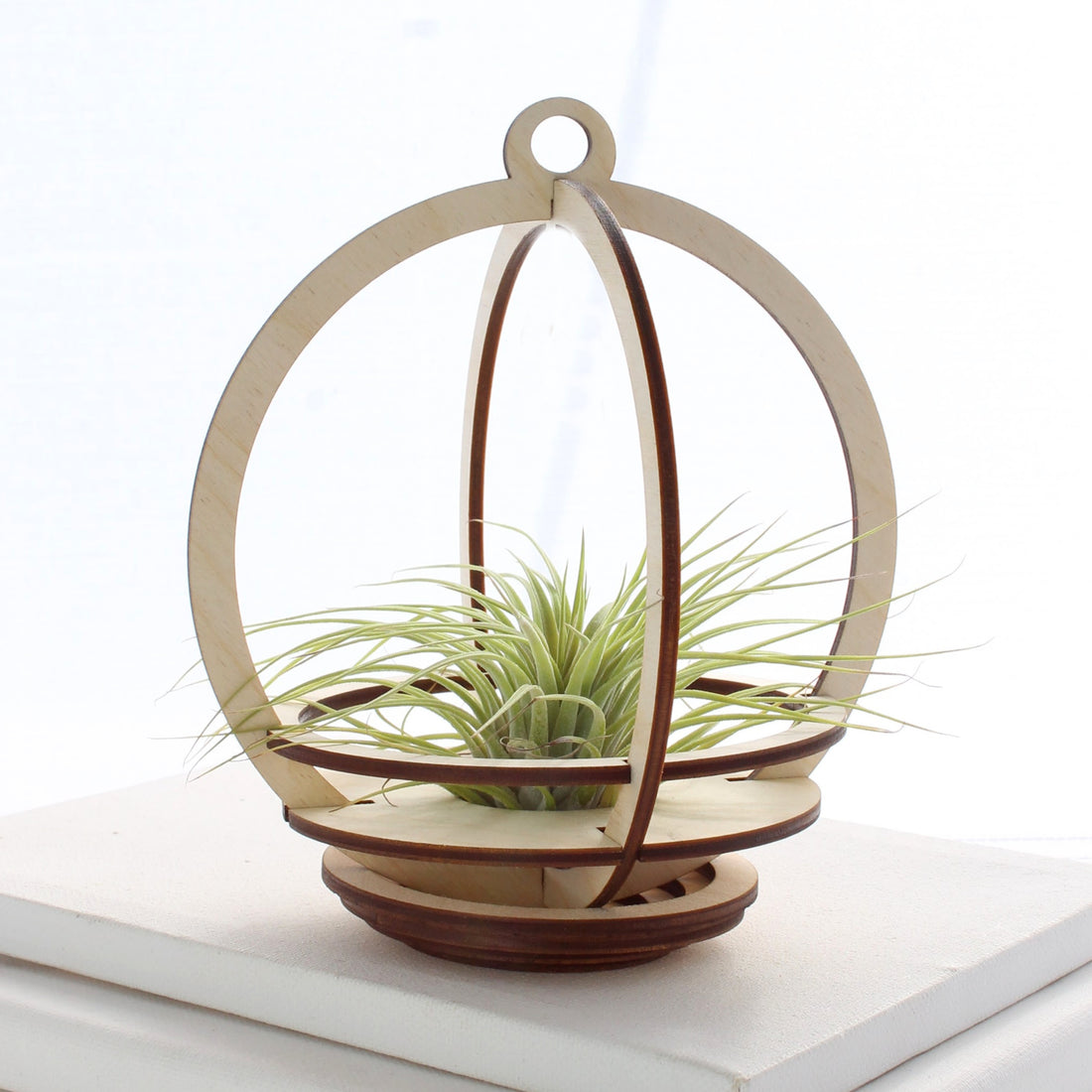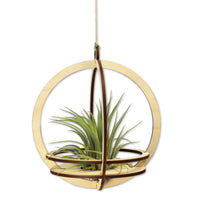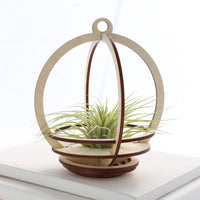 Light & airy - this open sphere of birch wood gently cradles an Tillandsia Harrisii air plant. 
Measurements: 5"w x 5.5"h
Comes with BOTH a small wood stand for desktop placement and 28" cotton cord to hang. 
*Airplant IS included*
Makes a Great Gift!
I love this planter so much that I ordered two more as gifts! Great size, cute air plant, pretty crystal...what more can I say!