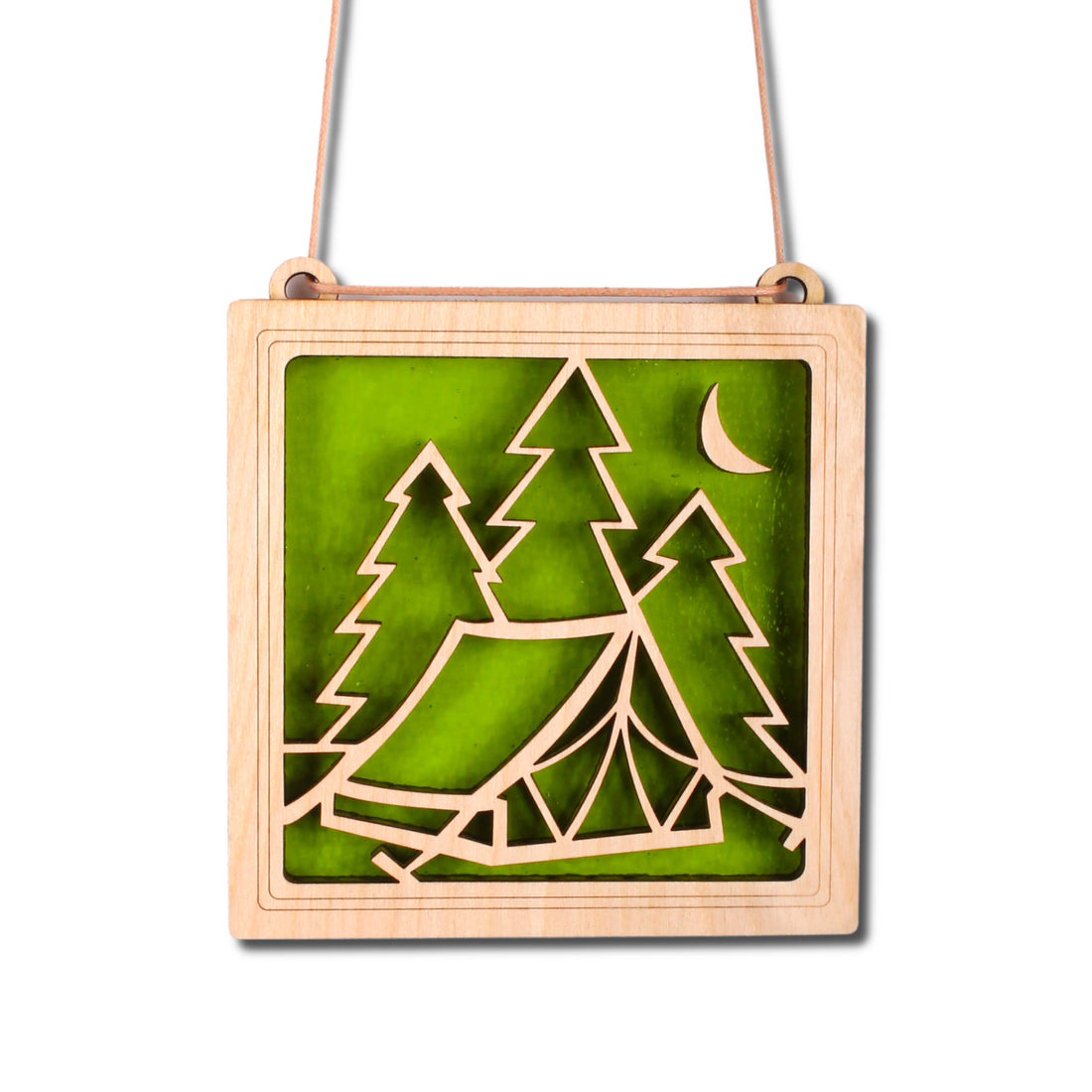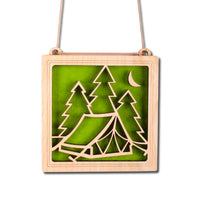 I live in the lovely Pacific Northwest. Many folks here are very outdoorsy. I have to admit that I am not, but I have gone camping several times and can appreciate the beauty that surrounds me. This suncatcher hopefully will remind you of the times you have ventured out into nature and found joy and/or peace.
- Measurements: 6"w x 6"h on 36" cotton cording
- shown in "lime green"
- please note that glass color does vary slightly.
- want a different color?  Shoot us an email or leave it in your order comments - we have other options.
Design cut-outs are on both sides of the suncatcher. Take a look at our video to see for yourself...
STANDARD SUNCATCHERS
What size are they?
Standard Suncatchers have a 6" - 8" diameter and can bring color to your space as a solo piece or in a group of pieces.

About the size of the lid of your favorite ice cream gallon, Standard Suncatchers can be hung in a sunny window or on a wall.