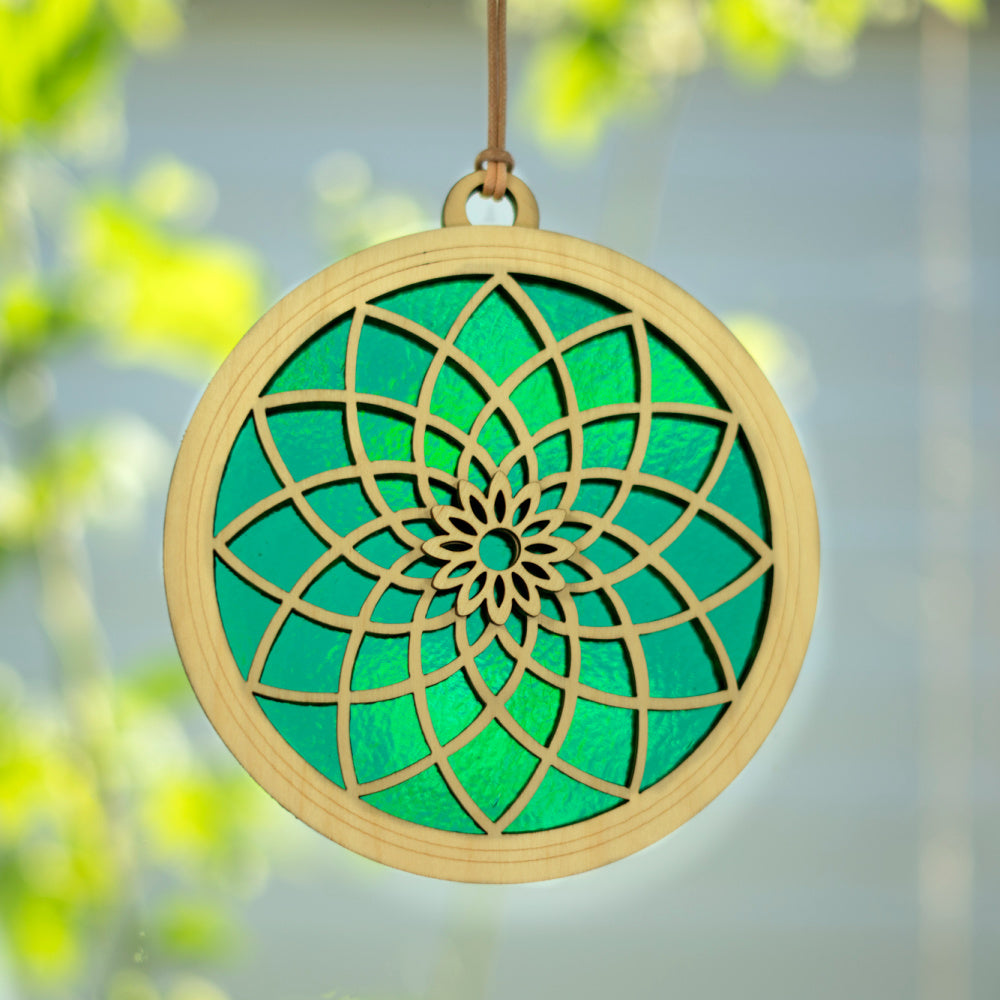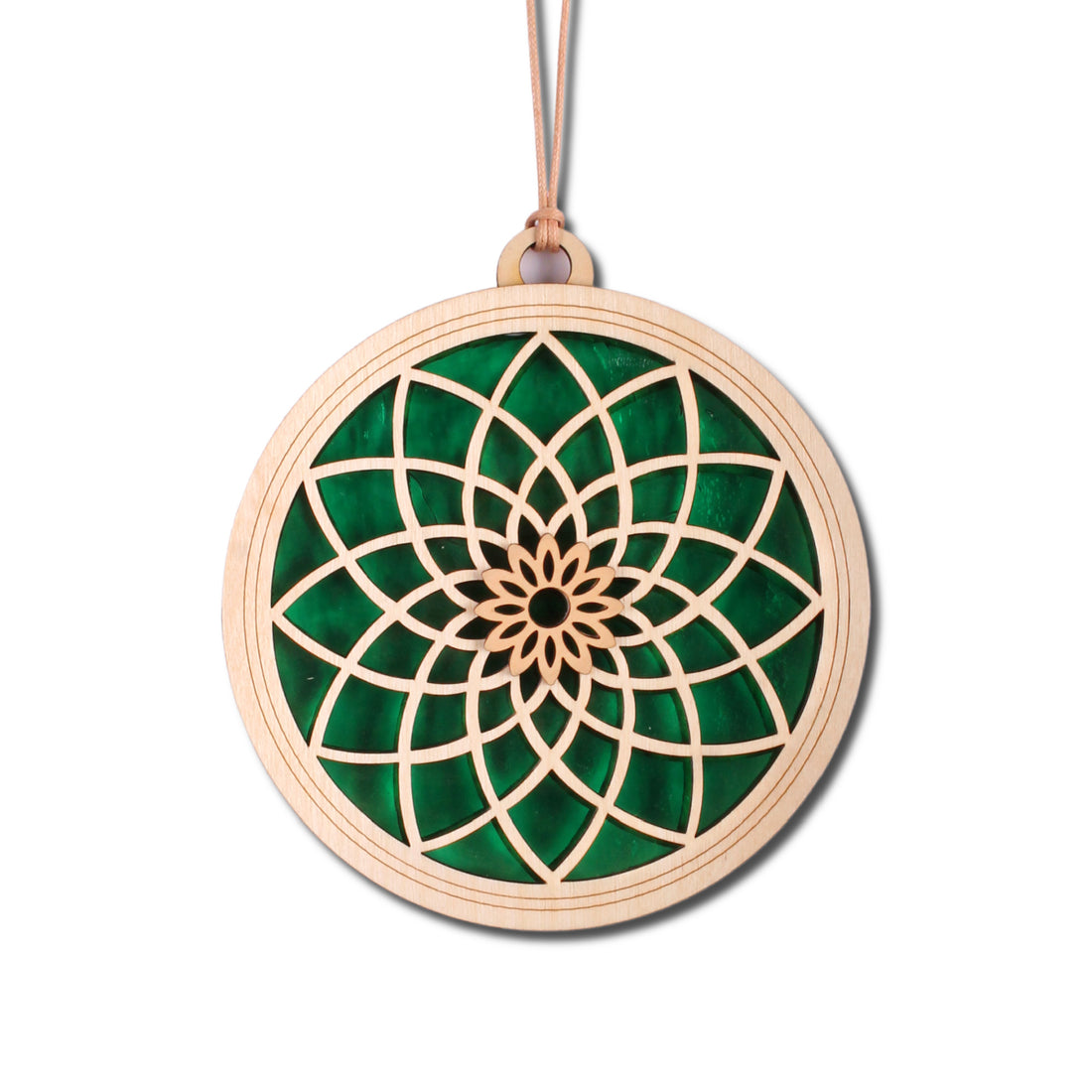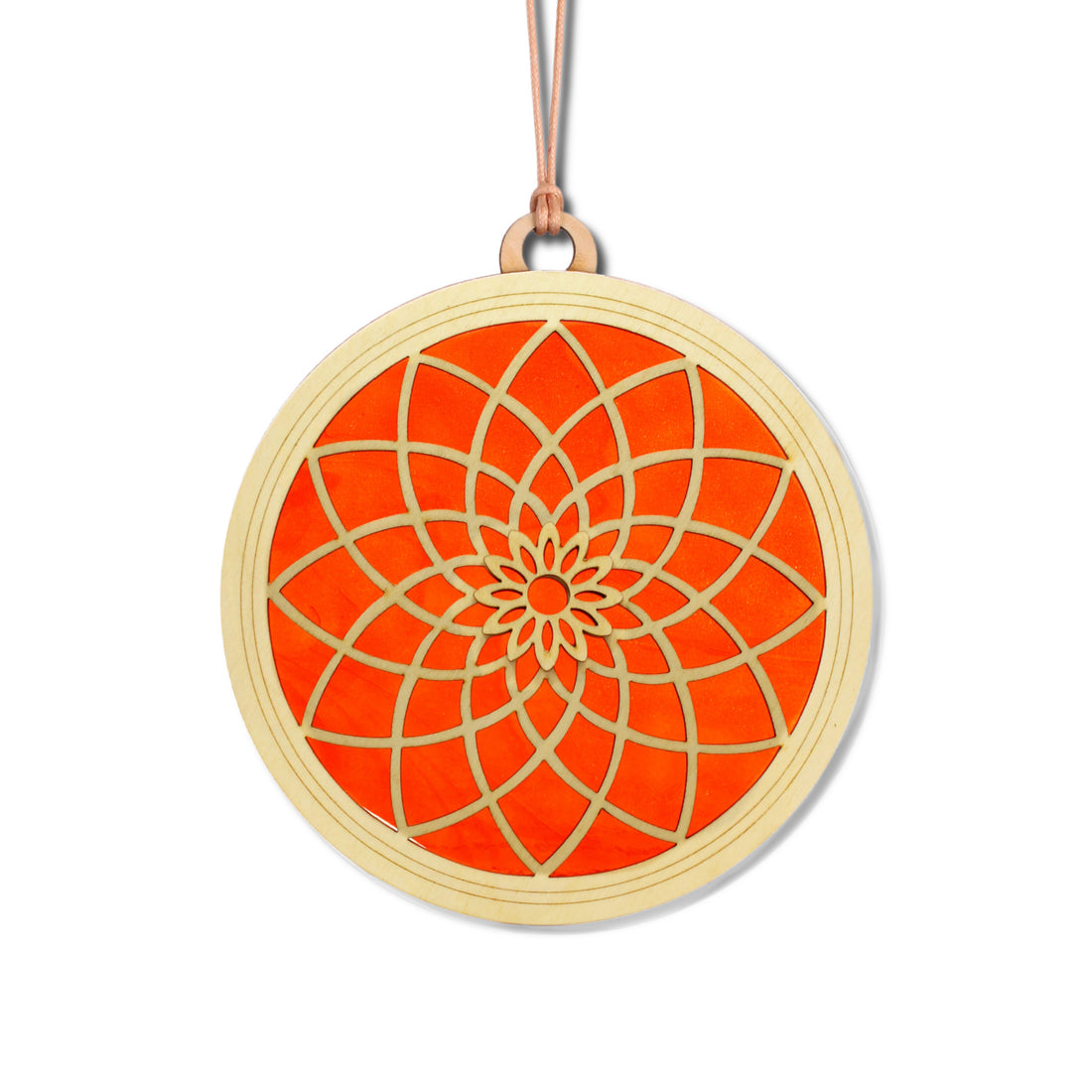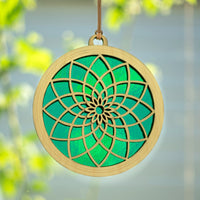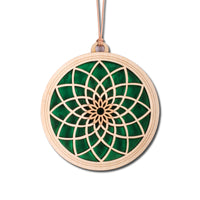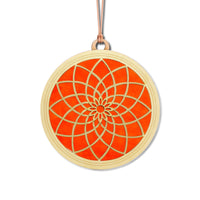 There is nothing as striking as Dahlia's in bloom. These strong, intricate flowers in a rainbow of colors are some of my favorites. According to my Google search – they are thought to symbolize elegance, inner strength, creativity, change, and dignity. 
- Measurements: 6" diameter on 36" cotton cording
- please note that glass color does vary slightly.

- want a different color?  Shoot us an email or leave it in your order comments - we have other options.
Design cut-outs are on both sides of the suncatcher. Take a look at our video to see for yourself...
Dahlia Suncatcher by Ten2Midnight Studios from Liane Crigler on Vimeo.
STANDARD SUNCATCHERS
What size are they?
Standard Suncatchers have a 6" - 8" diameter and can bring color to your space as a solo piece or in a group of pieces.

About the size of the lid of your favorite ice cream gallon, Standard Suncatchers can be hung in a sunny window or on a wall. 
Lovely item, great service
So pleased to find a lovely, locally handcrafted gift online! The selection was great ... hard to choose. I found you via the OHA email link to BuiltOregon. Once in your website, the shopping was easy and your web marketing and follow up is excellent. Thank you for an all around good experience.