CHERRY BLOSSOM - SUNSCREEN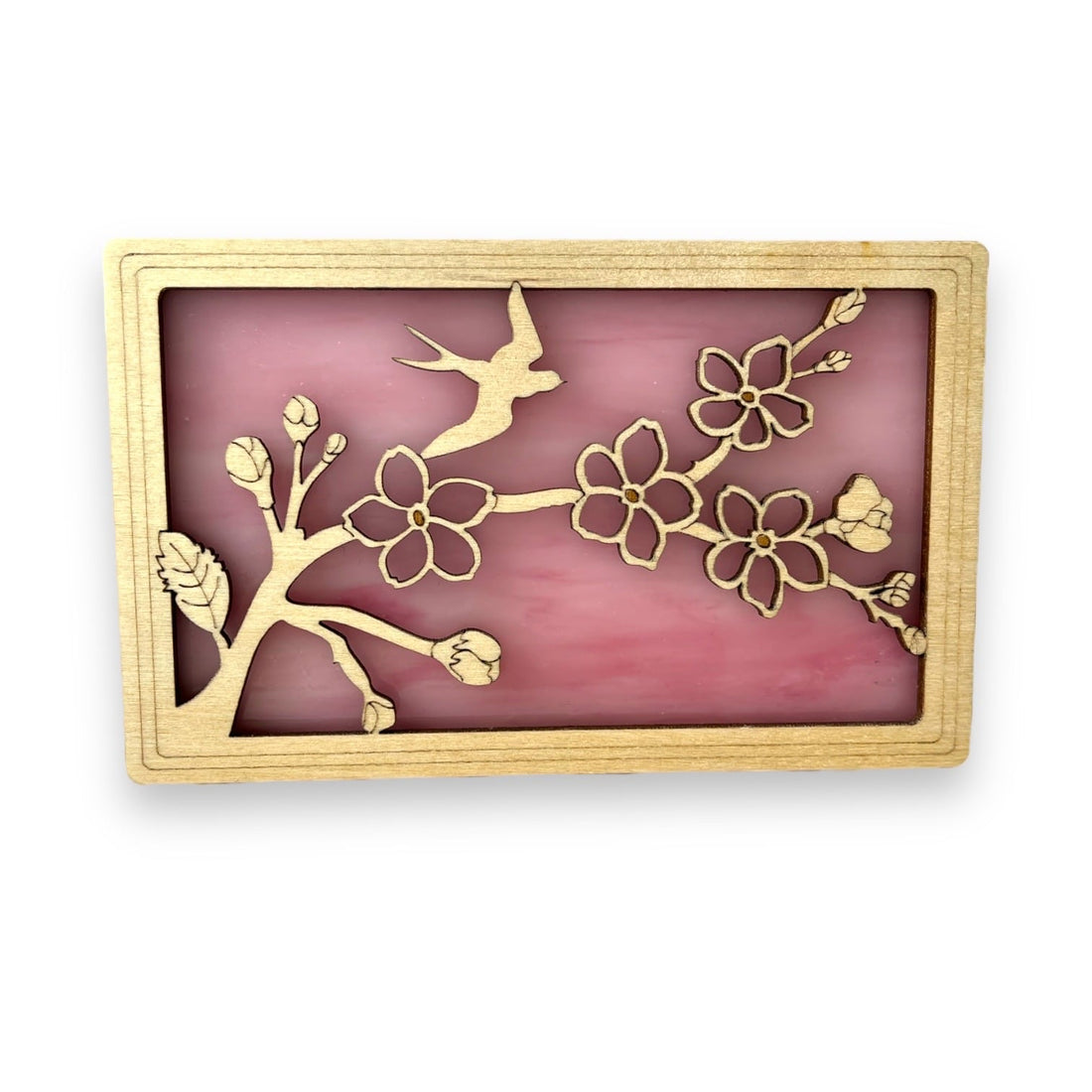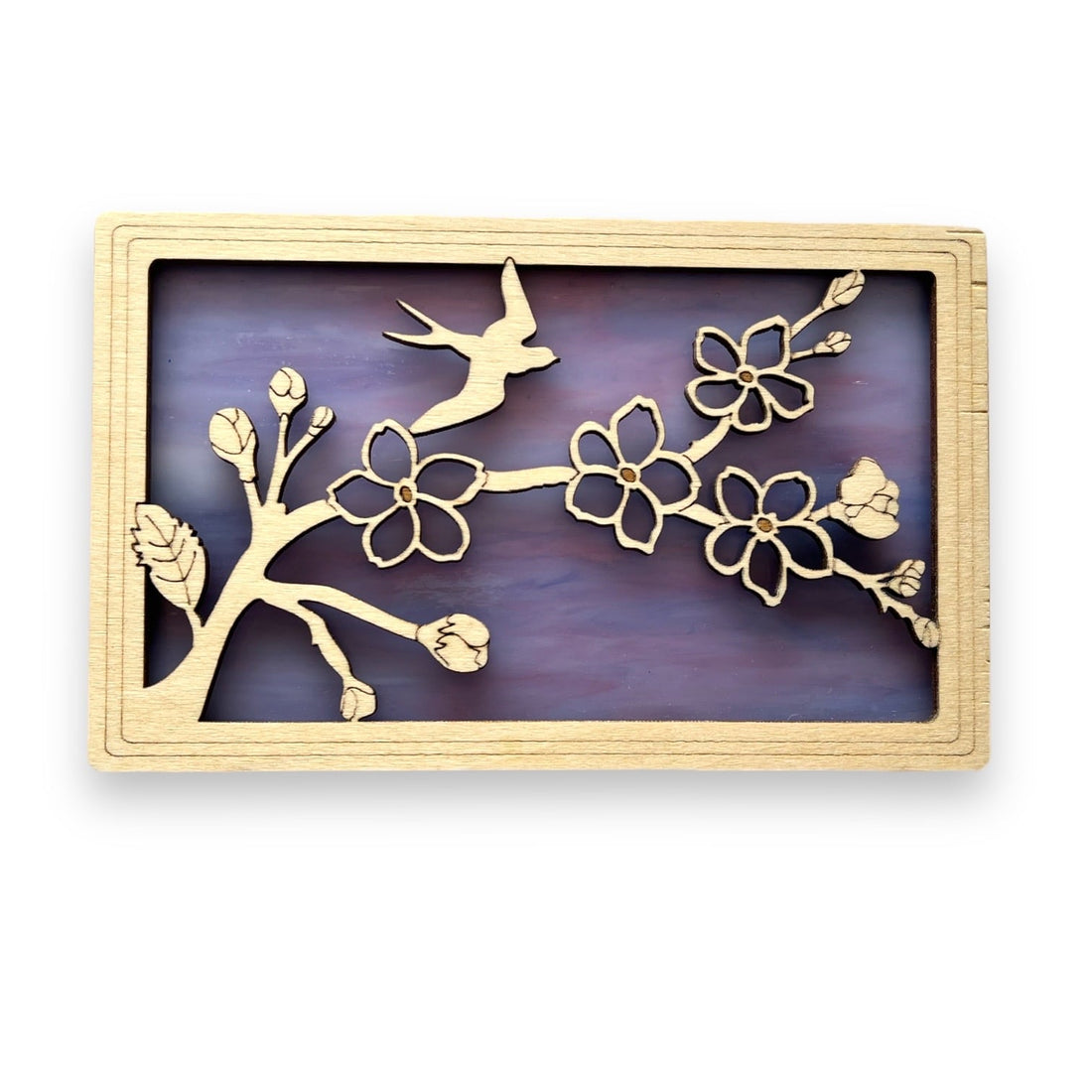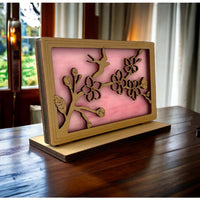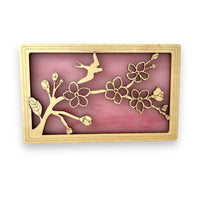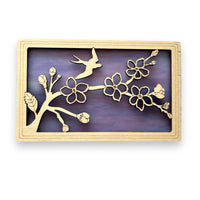 CHERRY BLOSSOM - SUNSCREEN
Sakura, or cherry blossoms, always make me think of spring. You can experience hanami (cherry blossom viewing) all year round with this lovely sunscreen in pink and/or lavender tones.
Our "SunScreens" are free-standing suncatchers are meant to sit on your windowsill or table. These look equally great in a sunny spot or with a small votive behind it.
Measurements: 6"w x 4"h (on 2.5"x 6" base)
Materials: Baltic birch plywood & stained glass
The design cut out is on both sides of the sunscreen. Check out the video.
Ten2Midnight "SunScreen" Suncatchers from Liane Crigler on Vimeo.
Very pretty
The cherry blossom sunscreen is very pretty. It's a gift for my mothe-in-law and I know she'll love it. The glass is a lovely soft pink and the overlaying wood design is detailed and well made. I like how it's finished on both sides. I don't think my mother-in-law would stick a suncatcher on her window so this is a great option that can go anywhere. Great idea! Definitely recommend.