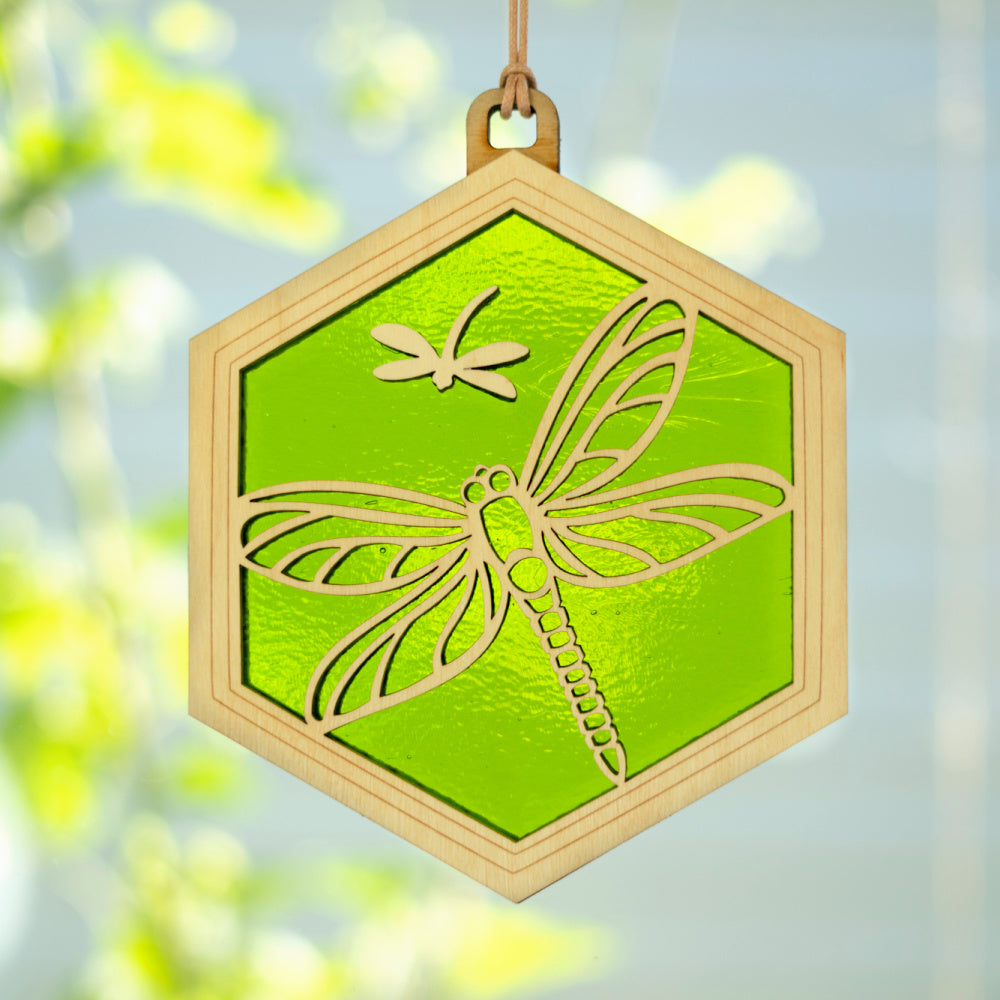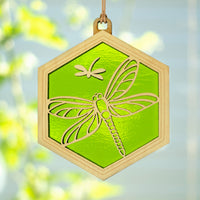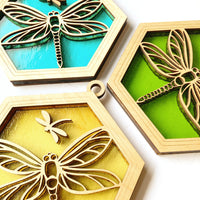 A dragonfly is often seen as a symbol of change or transformation. Let this suncatcher be a reminder to shed more light & joy in your life. 
- Measurements: 6"w x 6.75"h on 36" cotton cording

- please note that glass color does vary slightly.
- want a different color?  Shoot us an email or leave it in your order comments - we have other options.
Design cut-outs are on both sides of the suncatcher. Take a look at our video to see for yourself...
STANDARD SUNCATCHERS
What size are they?
Standard Suncatchers have a 6" - 8" diameter and can bring color to your space as a solo piece or in a group of pieces.

About the size of the lid of your favorite ice cream gallon, Standard Suncatchers can be hung in a sunny window or on a wall. 
Beautiful and elegantly crafted decor piece to brighten your home!
I was SO excited to get my product after placing my purchase, and this one definitely did not disappoint! As with previous orders in the past, the suncatcher came beautifully wrapped in tissue paper...opening it was akin to the excitement of unwrapping presents on Christmas!
The aquamarine blue of the stained glass pairs so well with the dragonfly design! As light falls across the surface of the glass, the reflections playing across the surface remind me of seeing dragonflies flitting to and fro in summertime gardens.
If you're looking for a thoughtfully designed piece that lights up a room, I definitely think these suncatchers fit the assignment!!!