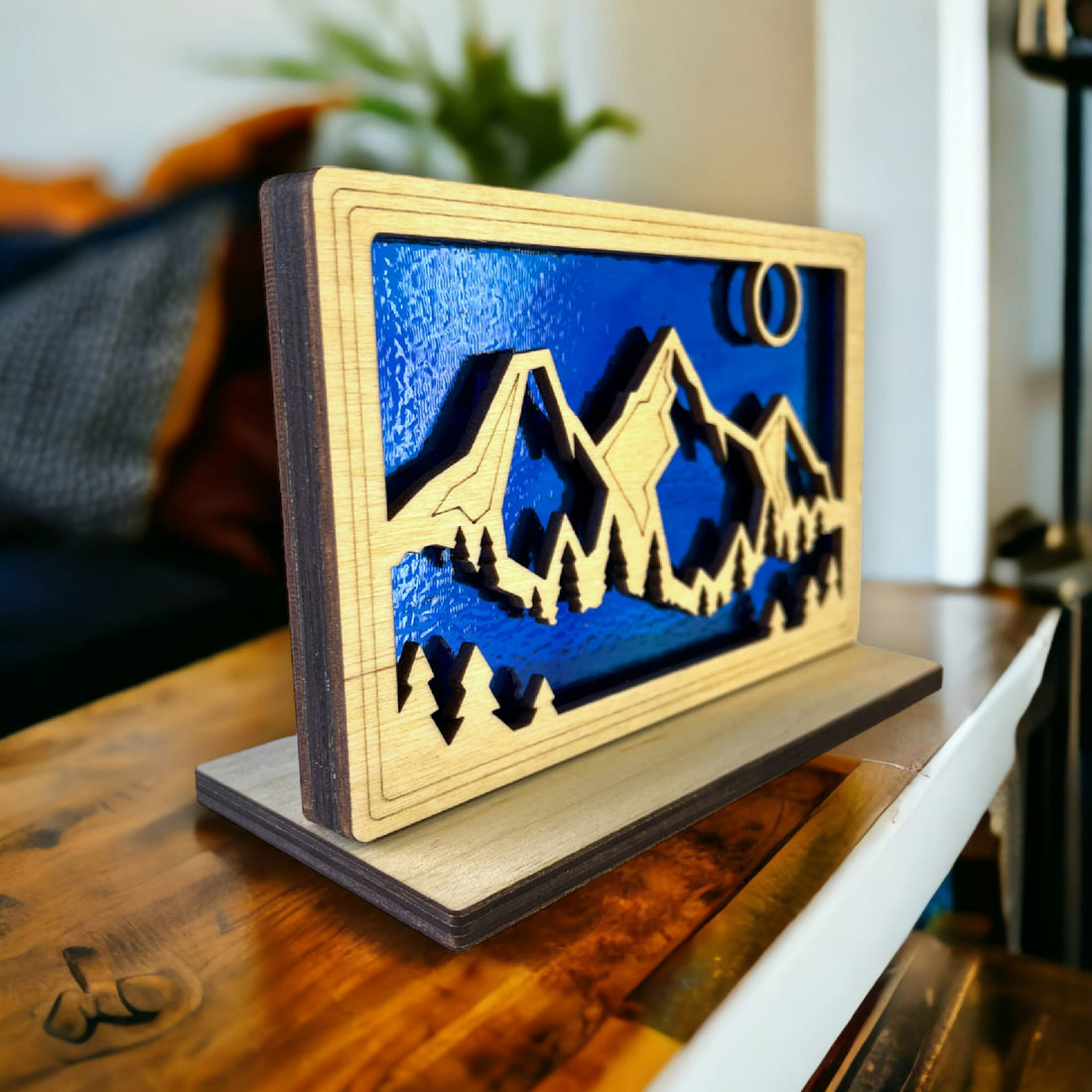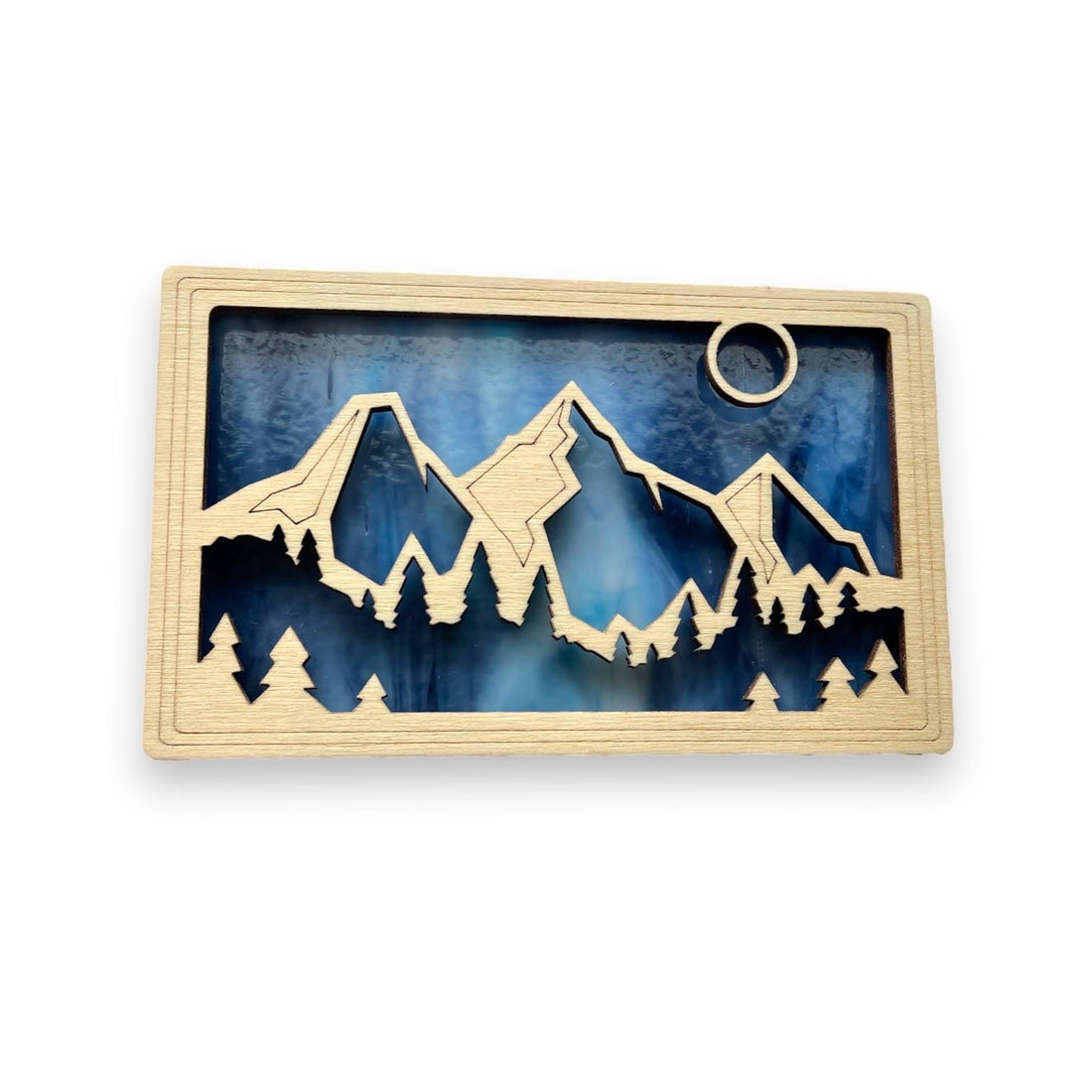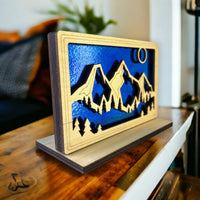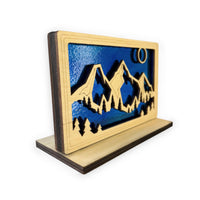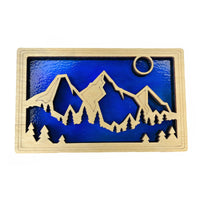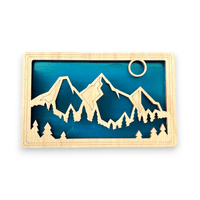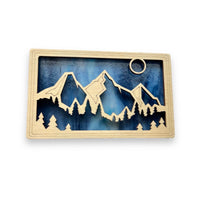 Create your own view of a majestic mountainscape to grace your window frame.
Our "SunScreens" are free-standing suncatchers are meant to sit on your windowsill or table. They look equally great in a sunny spot or with a small votive behind them.
Measurements: 6"w x 4"h (on 2.5"x6" base)
Materials: Baltic birch plywood & stained glass
The design cut out is on both sides of the sunscreen. Check out the video.
Ten2Midnight "SunScreen" Suncatchers from Liane Crigler on Vimeo.