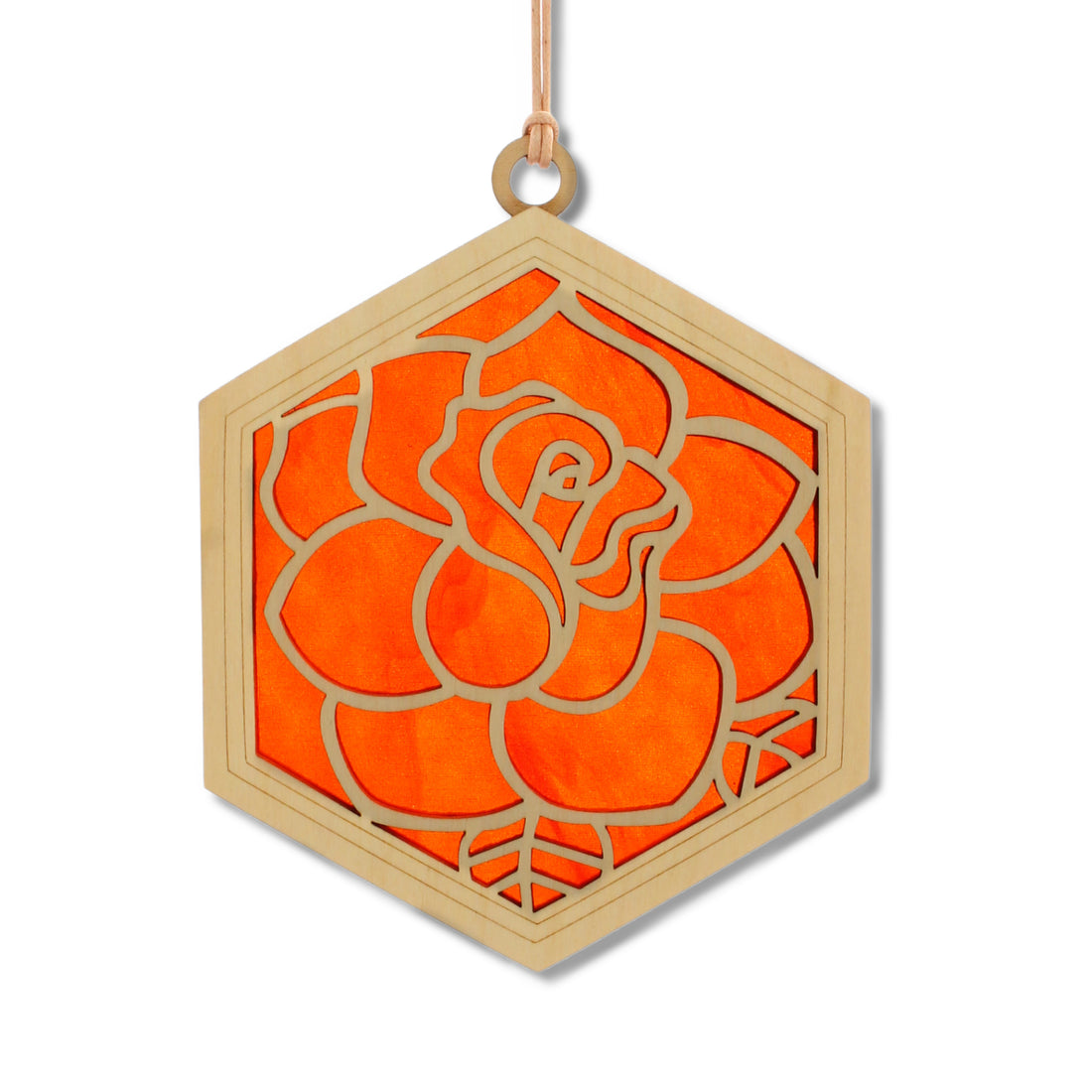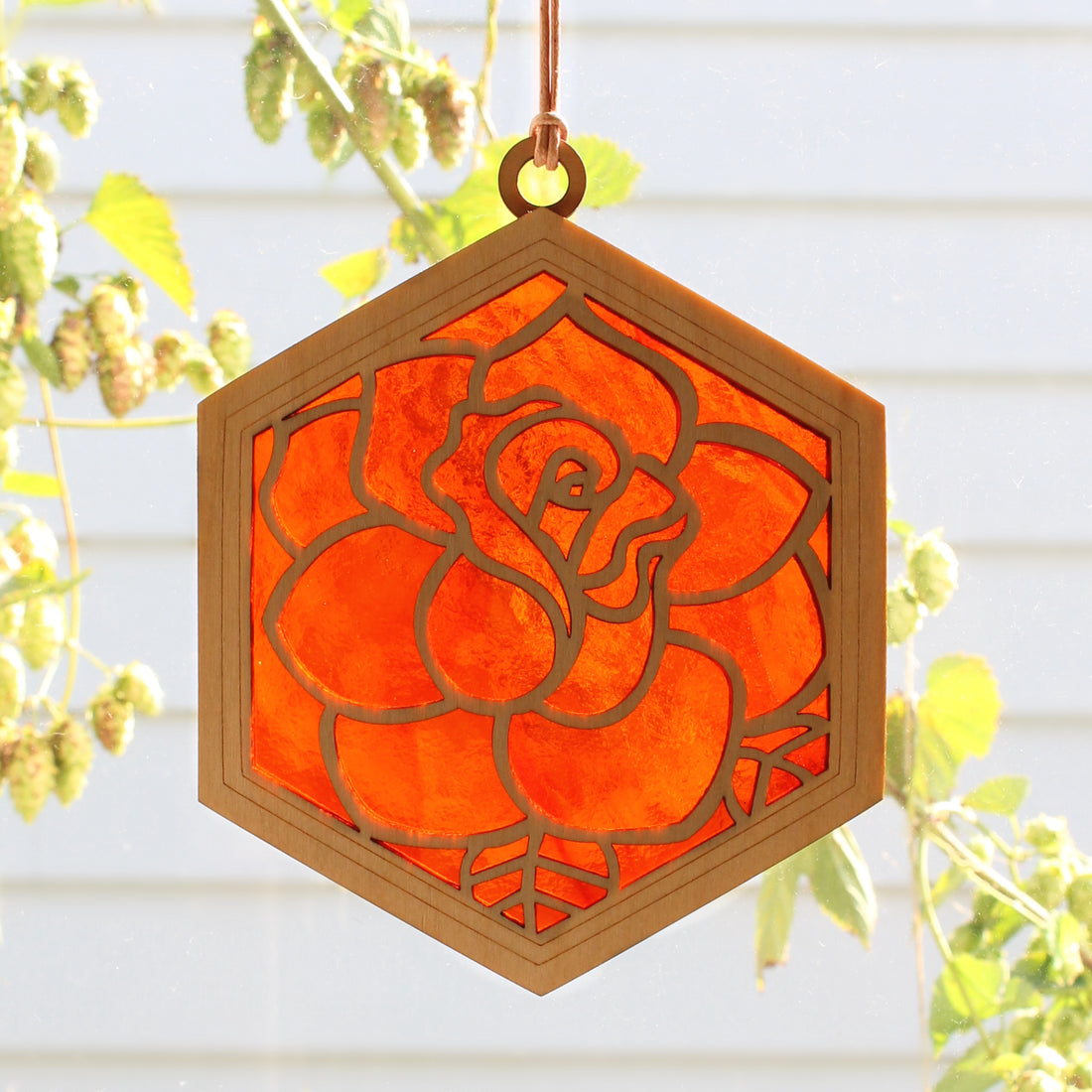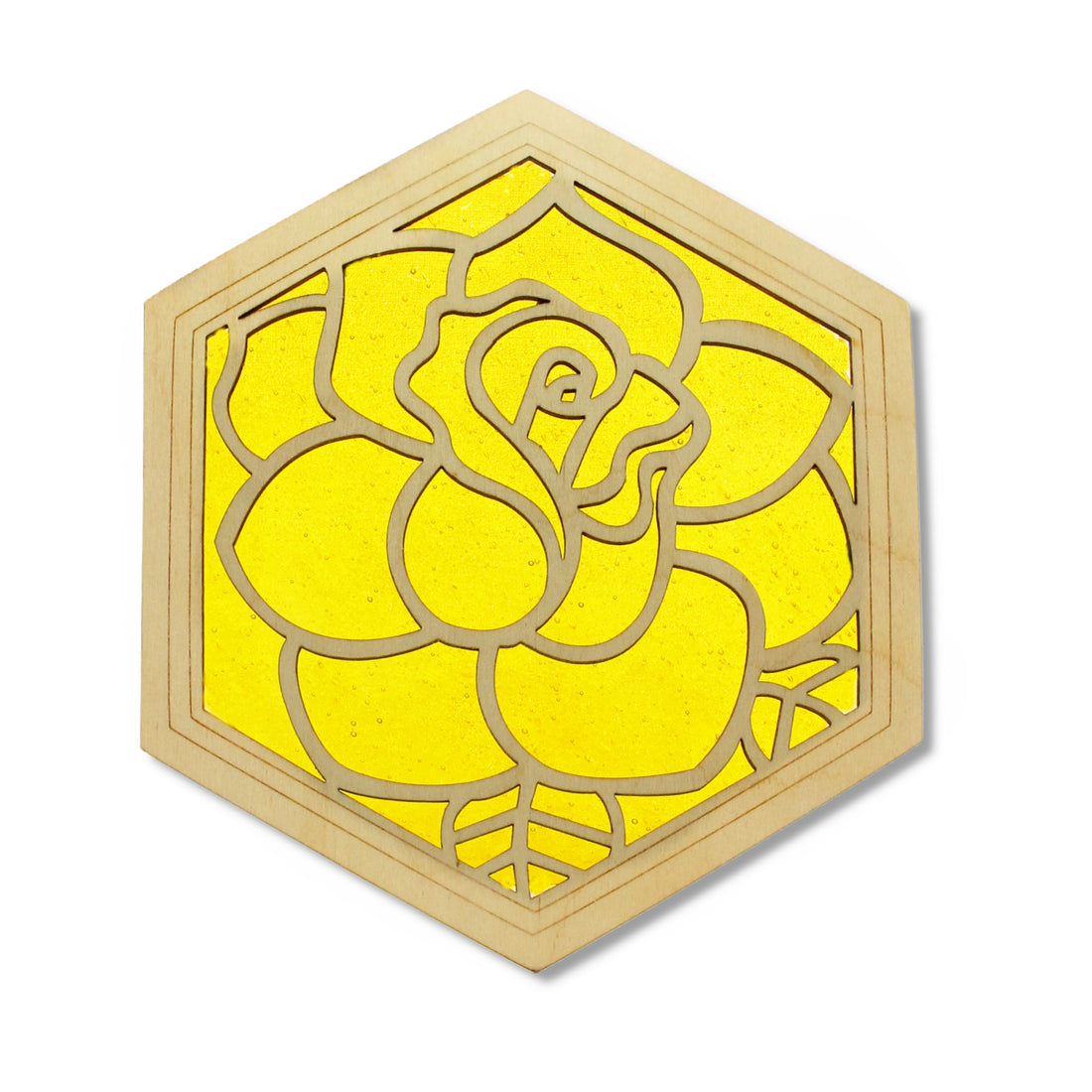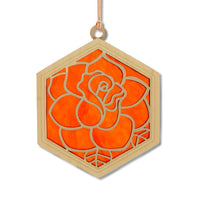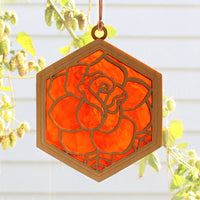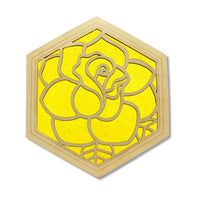 Portland is known as the "city of roses", so I had to add this lovely rose in perpetual bloom to grace your window.
- Measurements: 6"w x 6.75"h on 36" cotton cording
- please note that glass color does vary slightly.
- want a different color?  Shoot us an email or leave it in your order comments - we have other options.
Design cut-outs are on both sides of the suncatcher. Take a look at our video to see for yourself...
Portland Rose Suncatcher by Ten2Midnight Studios from Liane Crigler on Vimeo.
STANDARD SUNCATCHERS
What size are they?
Standard Suncatchers have a 6" - 8" diameter and can bring color to your space as a solo piece or in a group of pieces.

About the size of the lid of your favorite ice cream gallon, Standard Suncatchers can be hung in a sunny window or on a wall. 
PDX remembrance
This piece is lovely and I think my PDX born daughter now living in Germany will find it a very nice reminder of her Portland roots.