Small Quilt Panel - Orange (statement collection)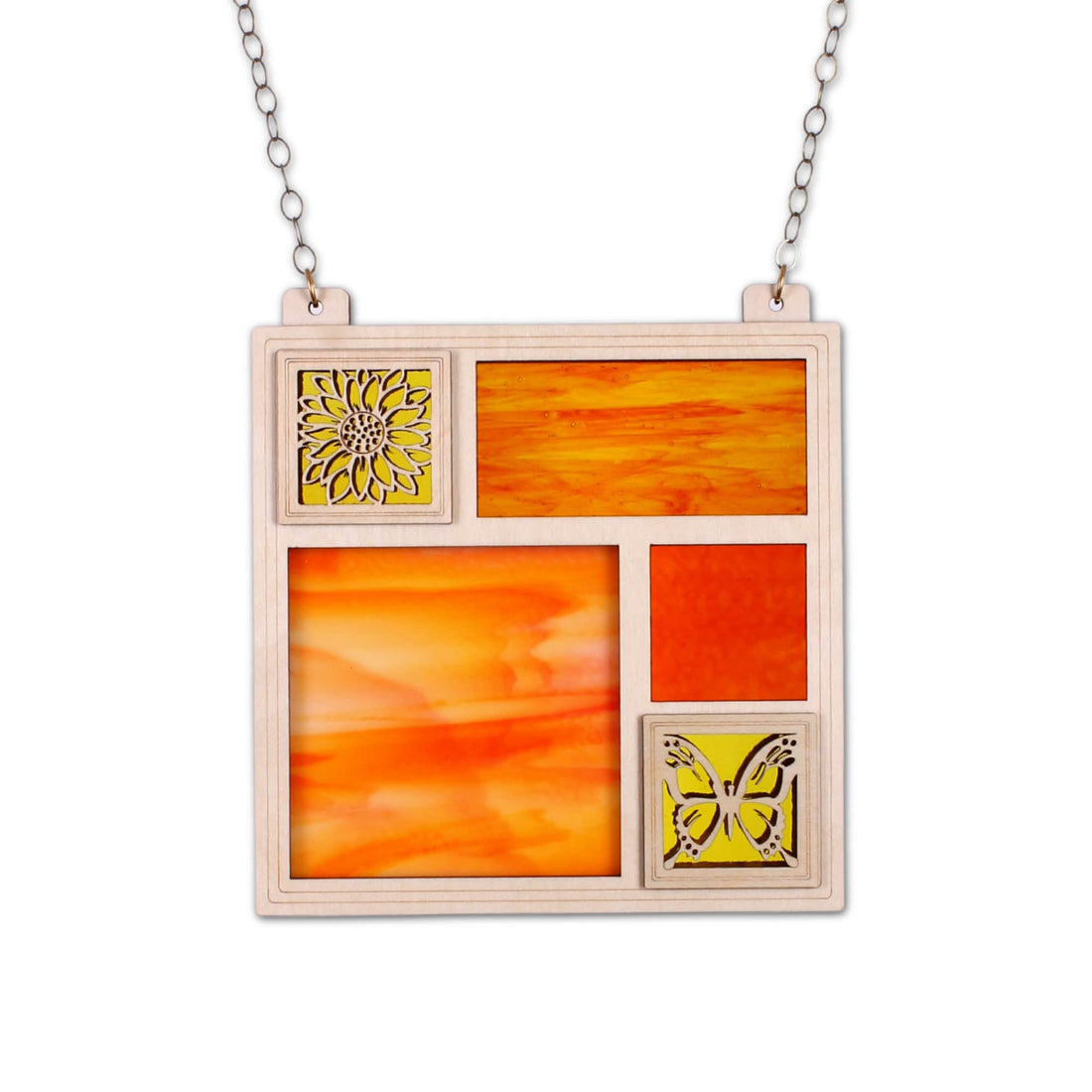 Small Quilt Panel - Orange (statement collection)
My twist on a traditional stained glass window panel. This small size "Quilt" of stained glass and laser cut wood designs add warm color and whimsy to any window.

Measurements: 8.5"w x 9"h x .75"d on 38" of chain
Materials: baltic birch plywood, stained glass on brass chain
Design cut-outs & layers are on both sides of the suncatcher.
Make a statement
Our Statement pieces are just that- a way for you to add that special statement piece to your home.
Statement Suncatchers are limited edition and one of a kind- you'll be able to say you have original art in your home.
Statement Suncatcher Gallery
See some Statement Suncatchers we've made that are now brightening and adding color somewhere on this planet.

If any designs spark your imagination, click below the gallery to fill out our Custom Suncatcher form. While we may not be able to replicate a design exactly, we can use it as a starting point.
Interested in a Custom Statement piece?
Fill out our Custom Suncatcher form and we'll be in touch about crafting a custom piece just for you.
GET IN TOUCH