Mini Suncatcher - SUNBURST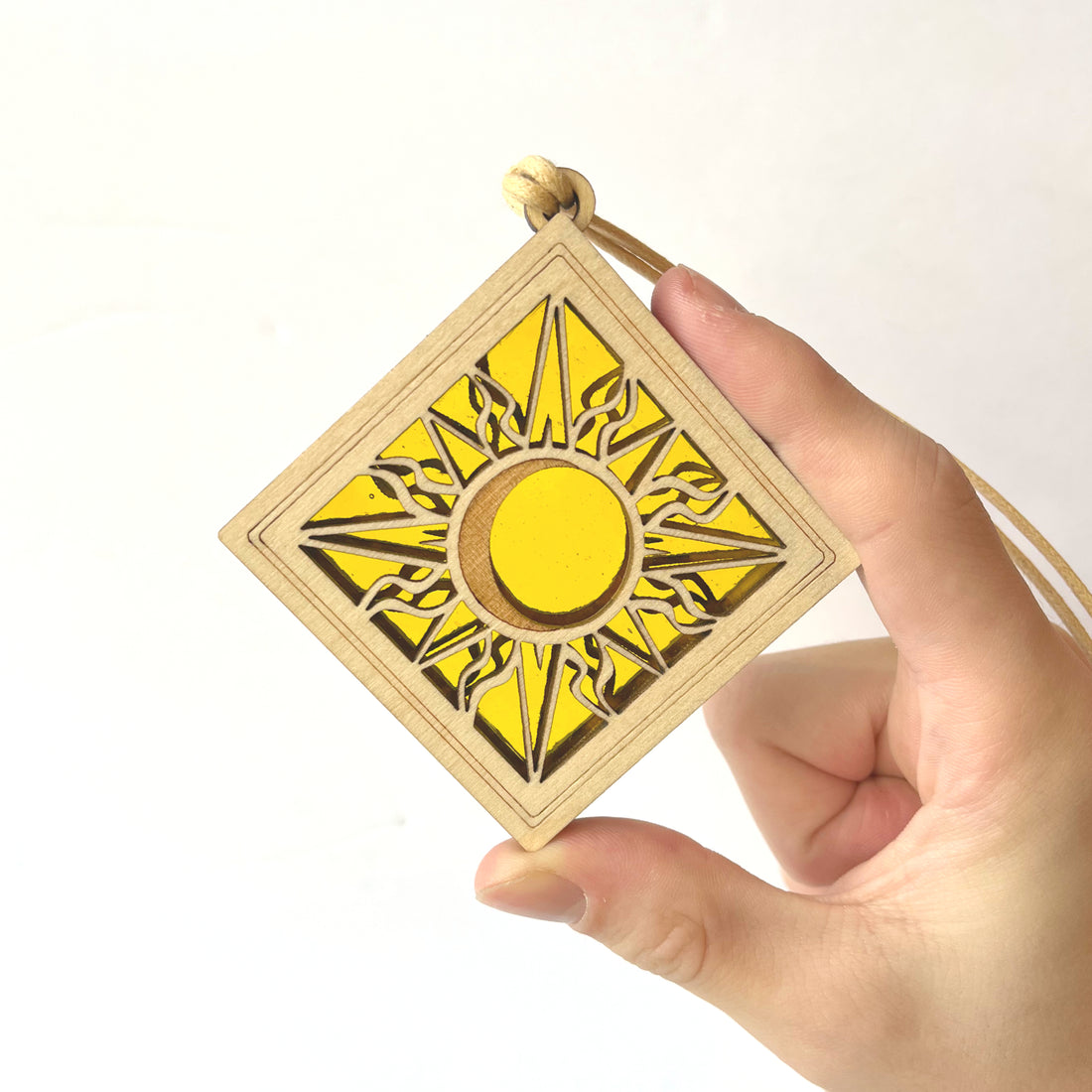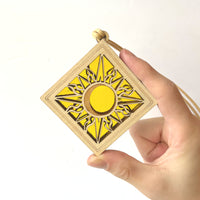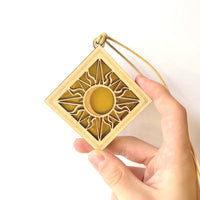 Mini Suncatcher - SUNBURST
A mini version of our standard size suncatchers but made with just as much love.
It felt like a given to have a sun pattern as a suncatcher, so I wanted a whimsical design to compliment the happy, warm color.
- Measurements: 3.5"w x 3.5"h on 24" cotton cording

MINI SUNCATCHERS
What size are they?
Mini Suncatchers are approximately 3.5" x 3.5", and can fit easily in one hand.
One of the questions we get a lot is "Where can I hang them?"

Short answer? Anywhere you'd like to add some color. It can be in your window, on a wall, near your desk, or even as a holiday ornament.