Mini Suncatcher - SNOWFLAKES (3 styles)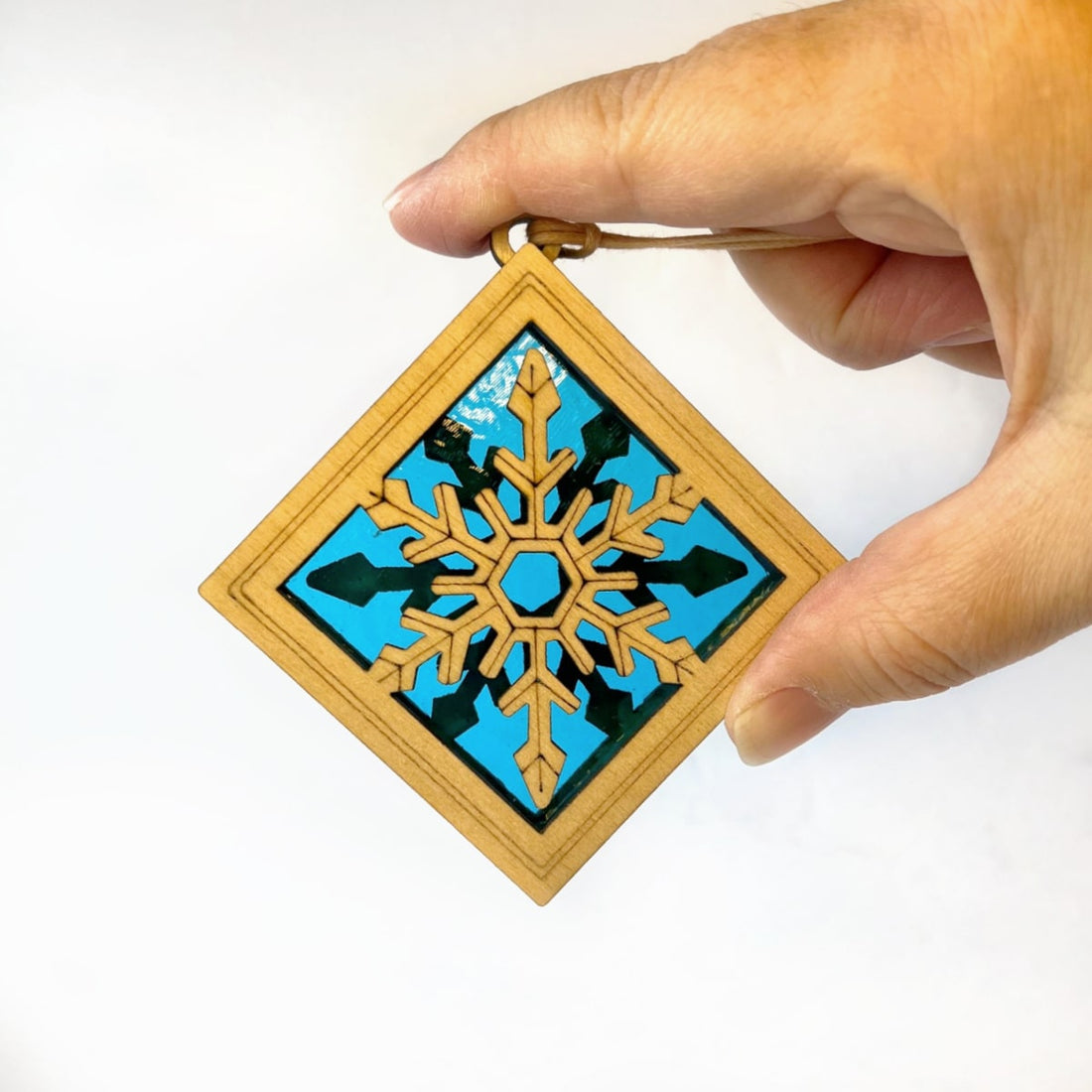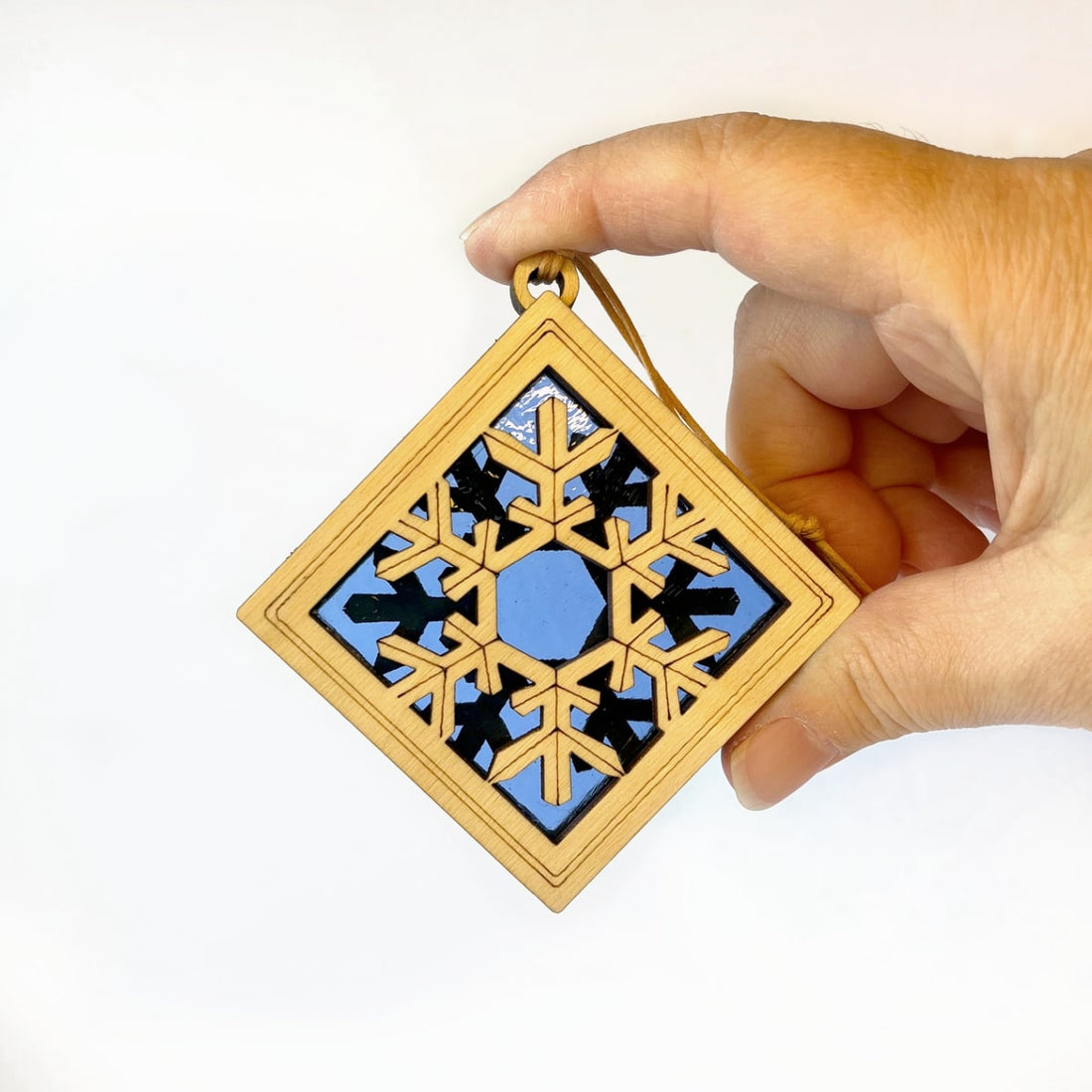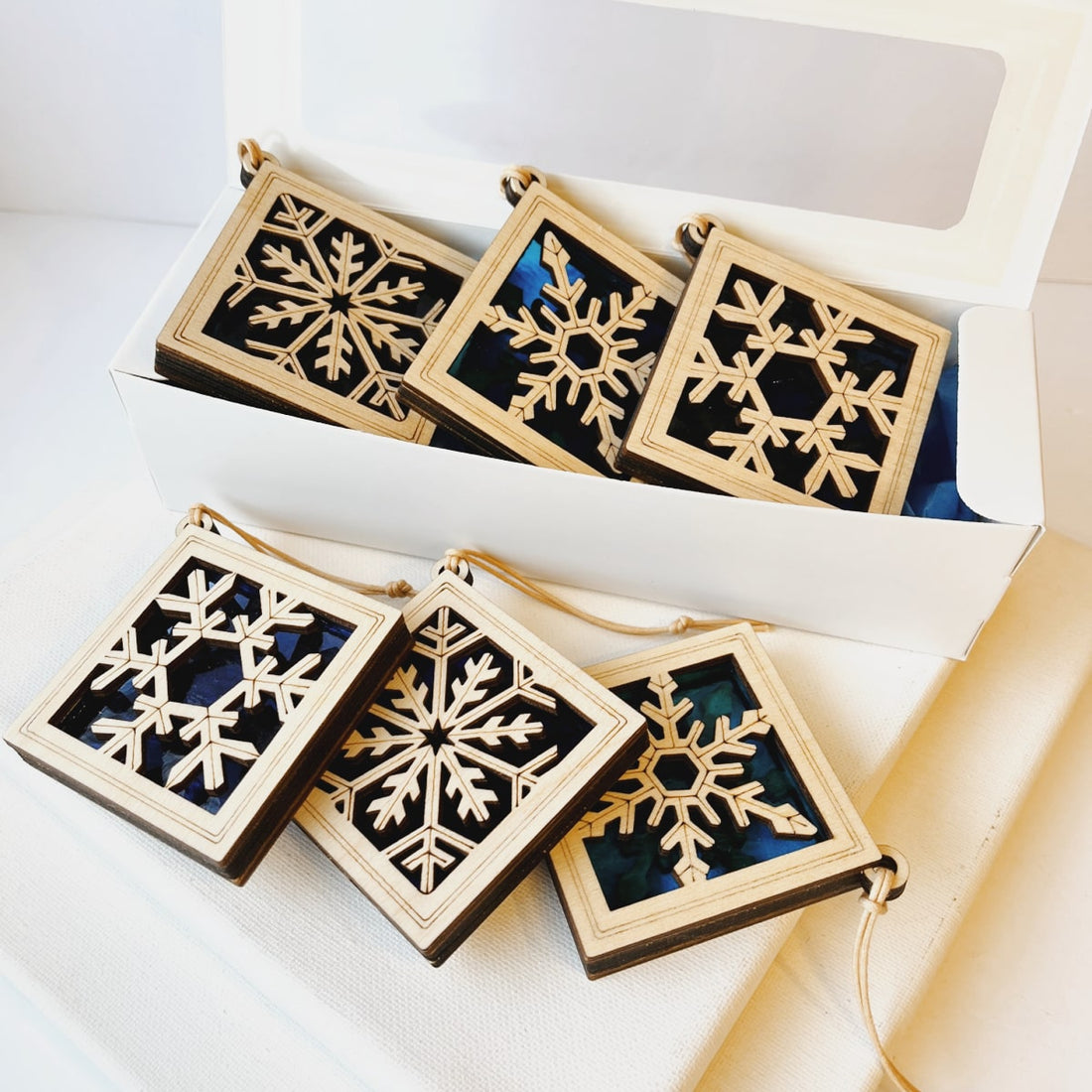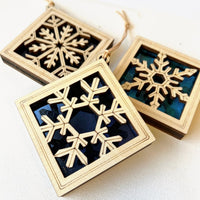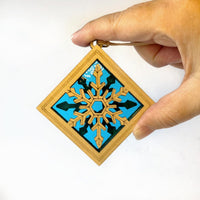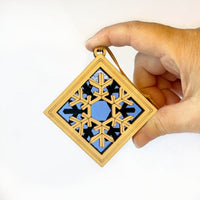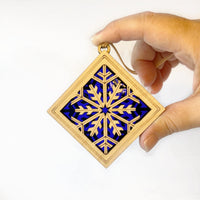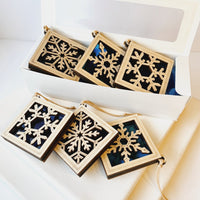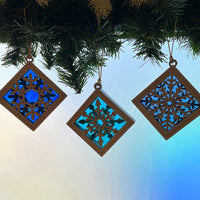 Mini Suncatcher - SNOWFLAKES (3 styles)
Festive patterns of delicate snowflakes are cut on either side of these ornaments, creating a 3-dimensional effect all in various shades of blue.  Three styes to choose from.
Measurements:  3 1/2"w x 3 1/2"h on 4" length of cotton cord.
*glass colors will vary slightly and are randomly selected depending on availability.
MINI SUNCATCHERS
What size are they?
Mini Suncatchers are approximately 3.5" x 3.5", and can fit easily in one hand.
One of the questions we get a lot is "Where can I hang them?"

Short answer? Anywhere you'd like to add some color. It can be in your window, on a wall, near your desk, or even as a holiday ornament.
Ten2Midnight
I bought a set last year for myself and people who saw them loved them so I bought more this year as gifts which were a big hit!
Suncatcher Ornaments are Gorgeous!
I gave them as gifts to a few clients and every one of them commented on how beautiful they are. Thanks Liane!
Beautiful festive ornaments
The three ornaments are very good quality. The colors of glass are vibrant and patterns very nice. I love them because they are not too heavy - can be hung on a tree without a problem. But, they are so pretty they deserve to be showcased in their own designated space! Thank You!
Beautiful!
These snowflakes are just beautiful! I love how the design is offset so you can see it through the glass. They bring you a little bit of the magic & awe of snow, even when it's gloomy and raining out.