BIRDS OF A FEATHER - SUNSCREEN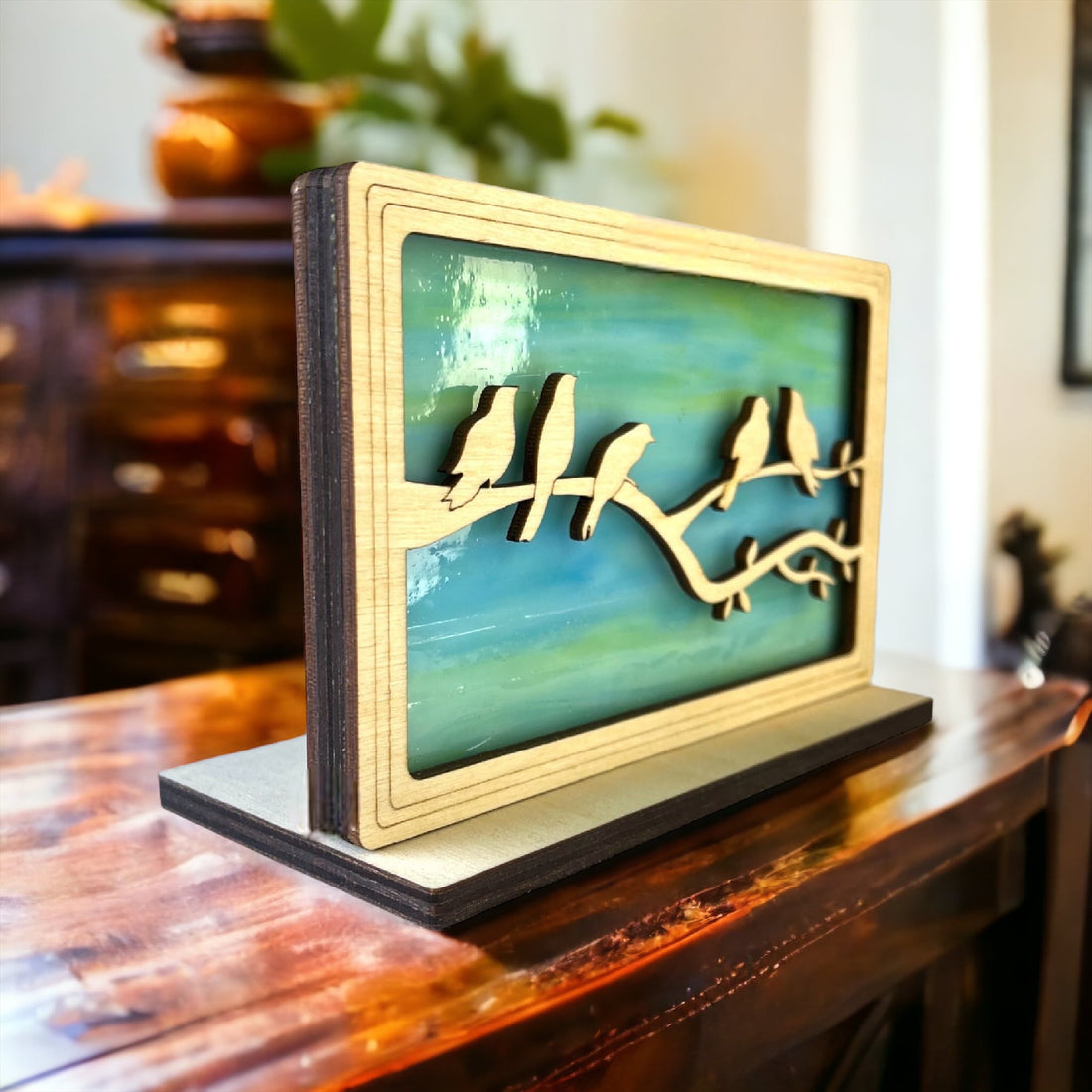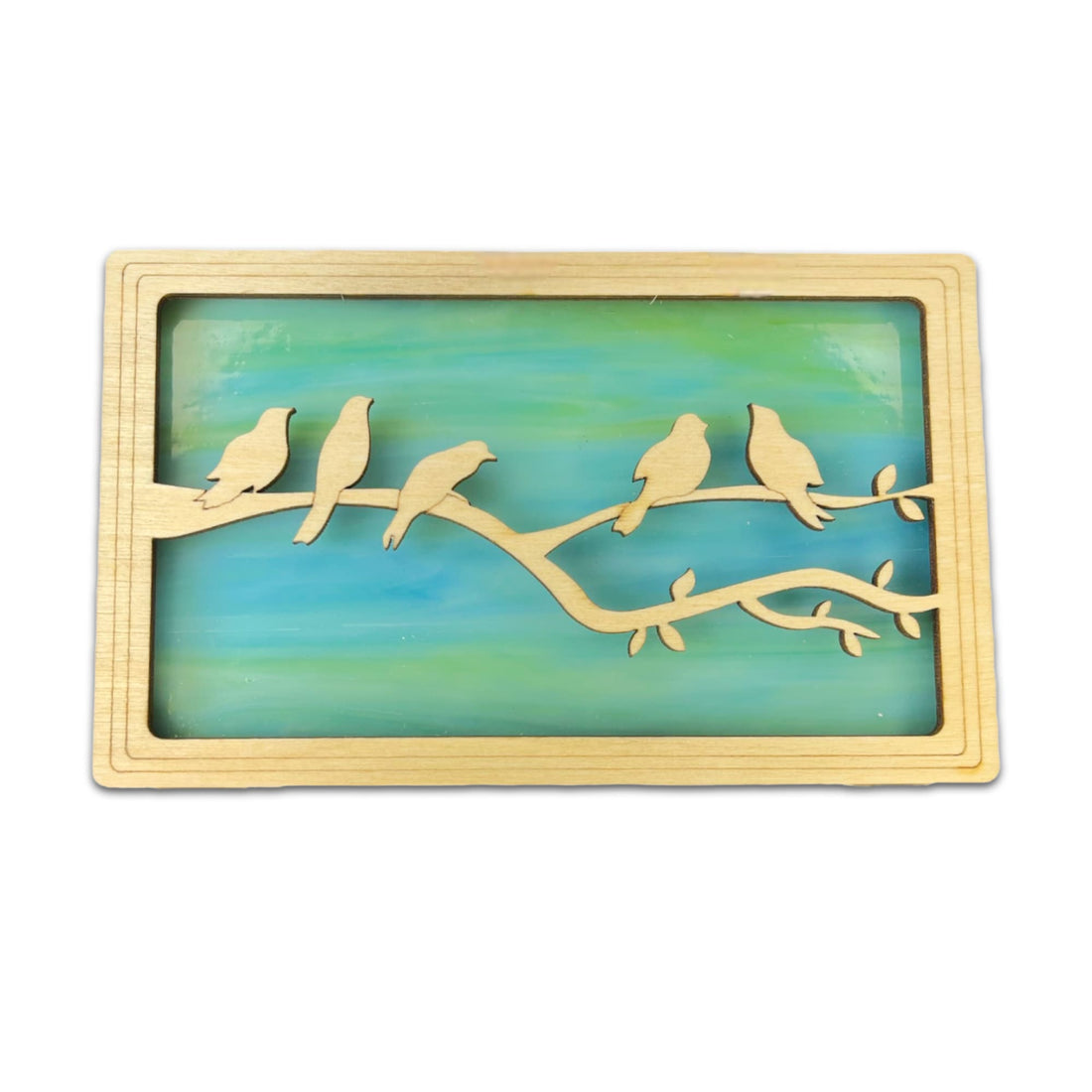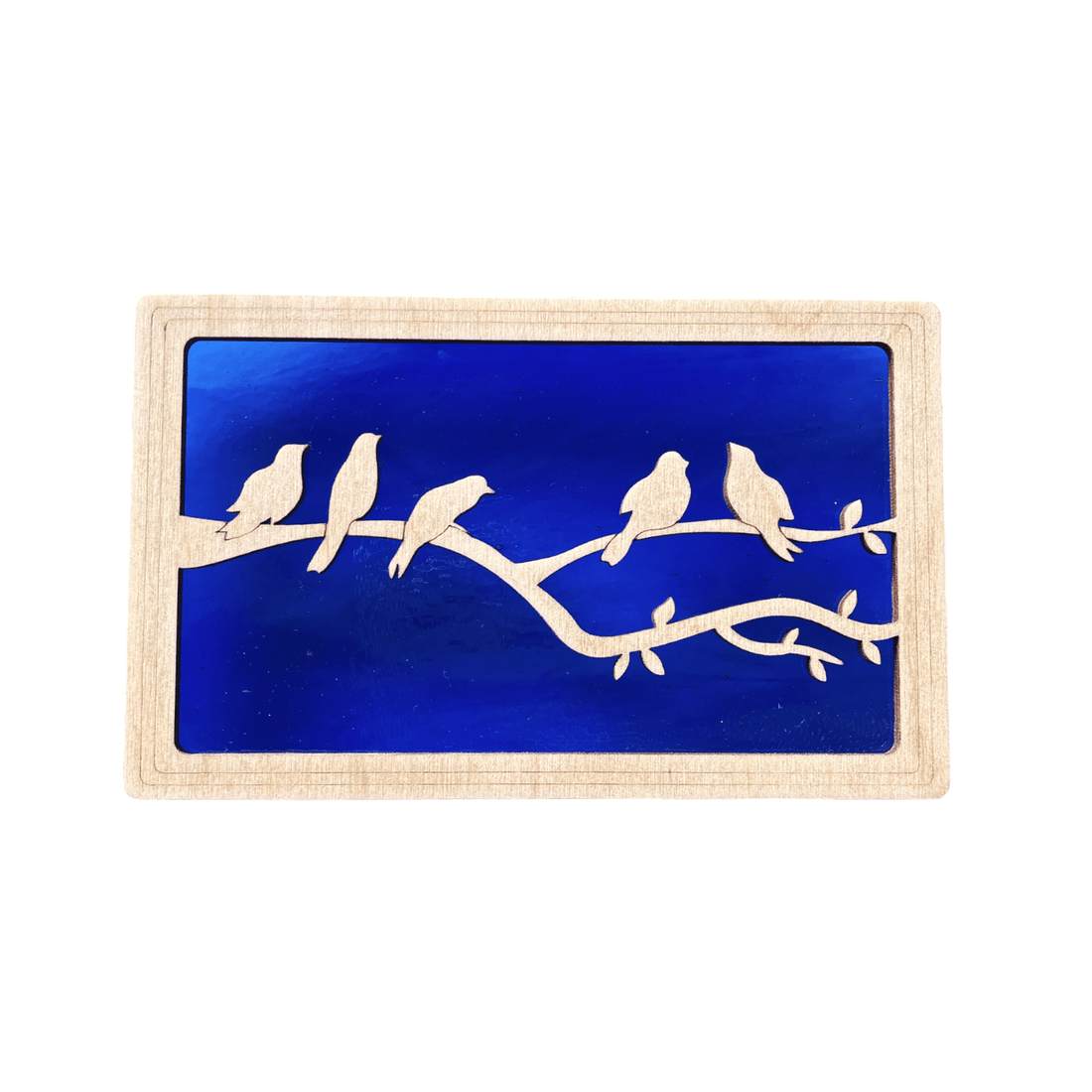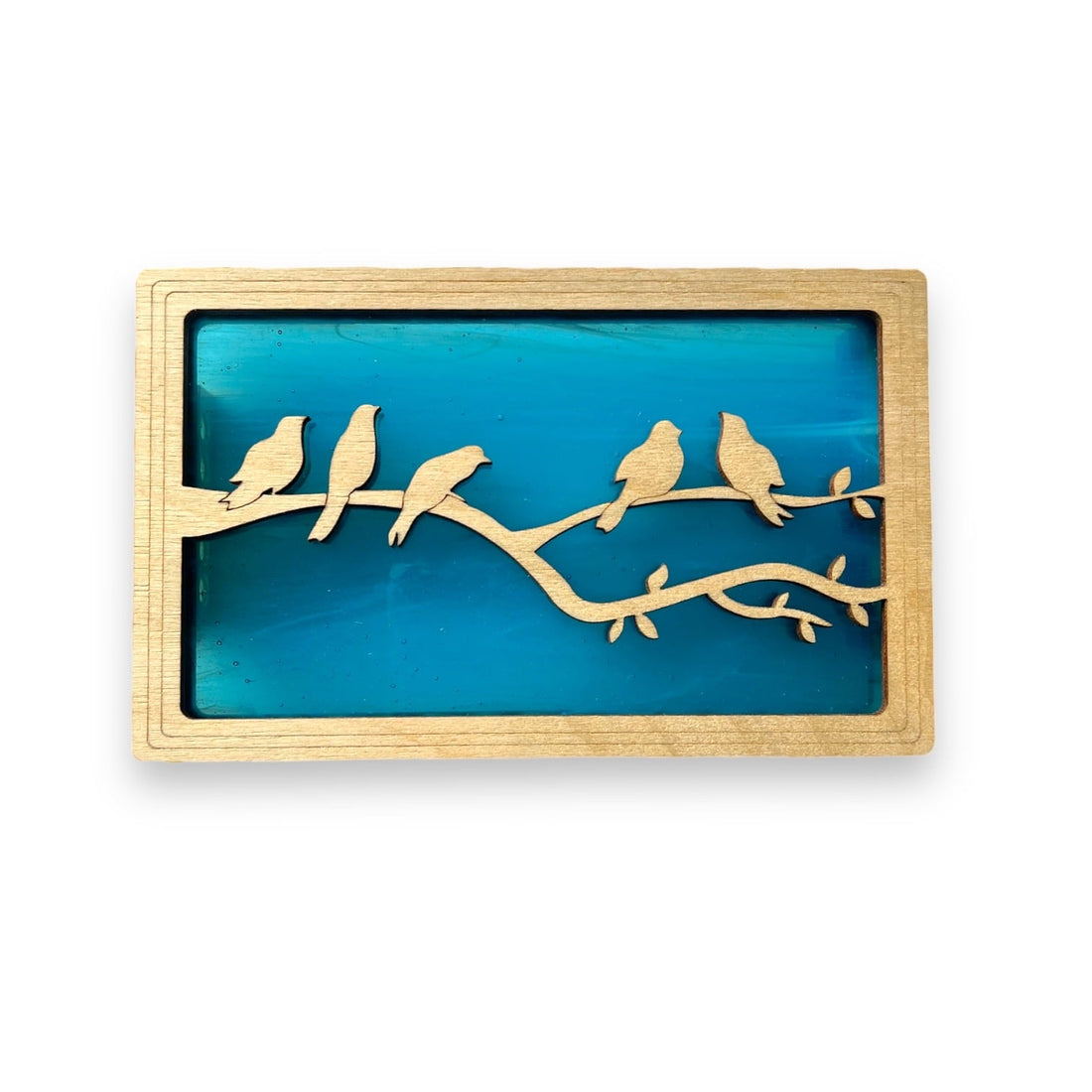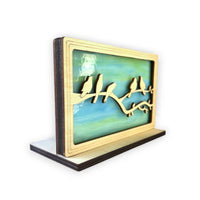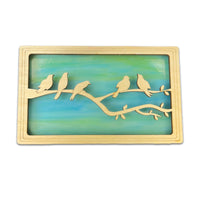 BIRDS OF A FEATHER - SUNSCREEN
Snapshot of a small flock checking out the neighborhood from their favorite branch.
Our "SunScreens" are free-standing suncatchers meant to sit on your windowsill or table. These look equally great in a sunny spot or with a small votive behind it. 
Measurements: 6"w x 4"h (on 2.75"x 6" base)
Materials: Baltic birch plywood & stained glass
The design cut out is on both sides of the sunscreen. Check out our video.
Ten2Midnight "SunScreen" Suncatchers from Liane Crigler on Vimeo.
Very pretty
The ocean swirl glass is very pretty and the birds in front are lovely. I have it placed on a small window ledge and it makes me smile.