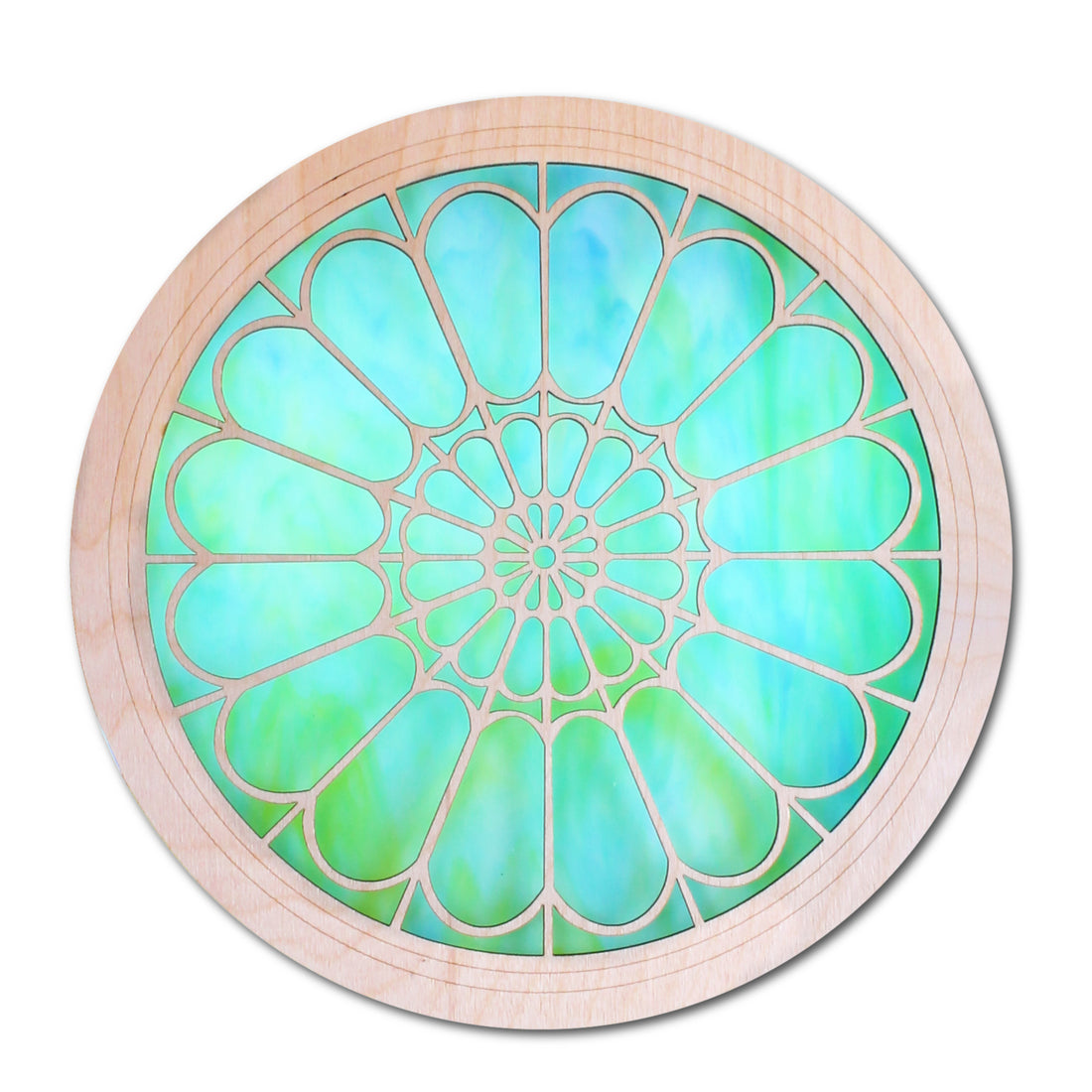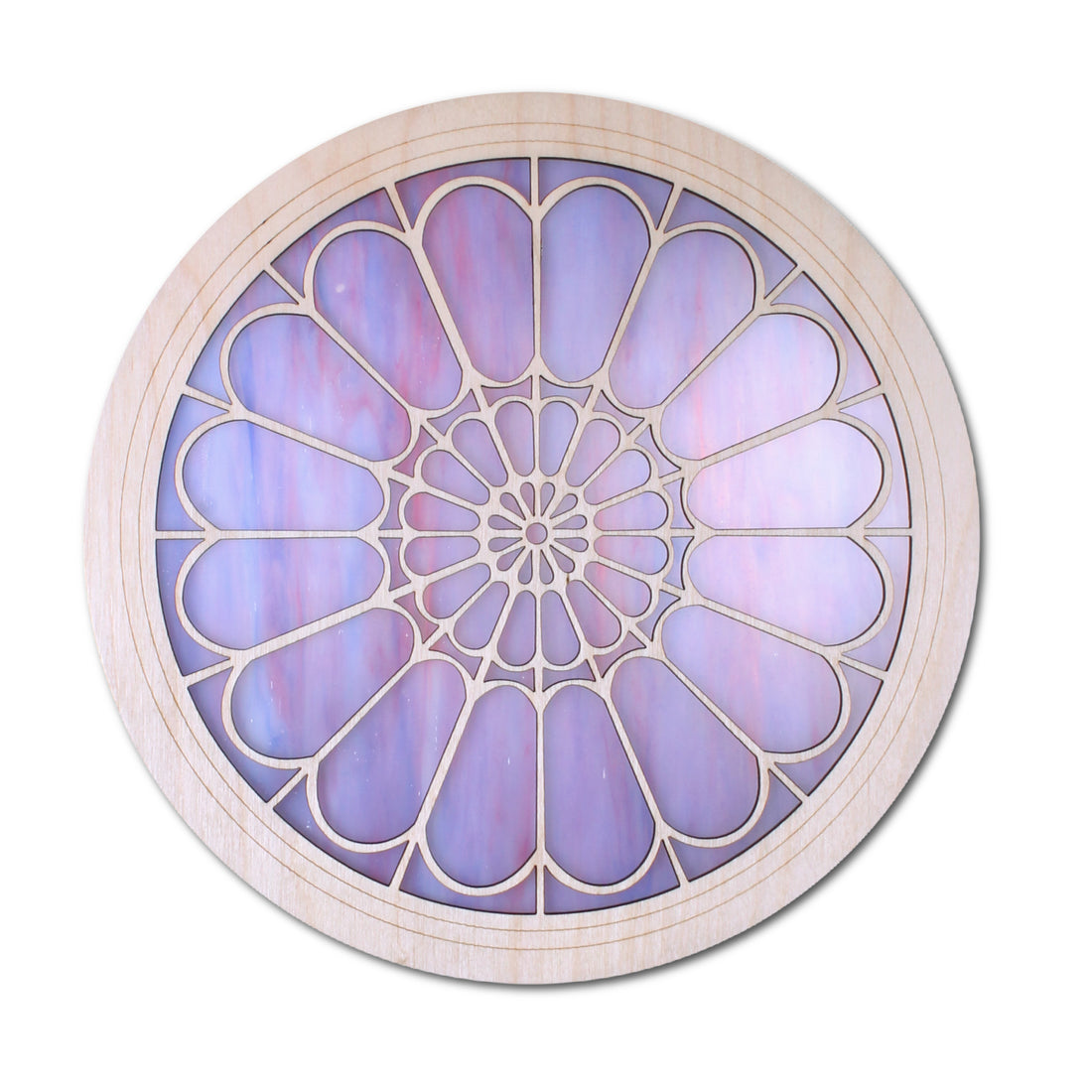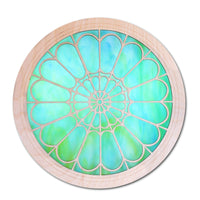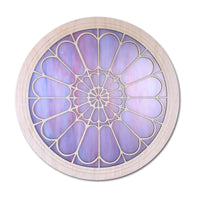 I felt this design lent itself to being made larger, so here we are.  For those with larger windows, this Suncatcher is the grander version of our standard size with swirling multi-colored glass.
Adding elegance and color to your space - the shape & patterning of this design is an homage to the stained glass in old cathedrals, like Notre Dame.
- Measurements: 10.5" diameter on 38" of metal chain
- please note that glass color does vary slightly.
- we recommend using (2) cup hooks to install this size of suncatcher.
- want a different color?  Shoot us an email or leave it in your order comments - we have other options.
Design cut-outs are on both sides of the suncatcher. Take a look at our video to see for yourself...
GRAND SUNCATCHERS
What size are they?
Grand Suncatchers are approx. 9" - 11".

For those with bigger windows or more wall space, our Grand Suncatchers are about the size of a standard dinner plate and can add bold color or a touch of whimsy to any space. 
GRAND SUNCATCHER
Hanging Guide
We recommend using two (2) cup hooks spaced at least 6" apart to hang the "Grand" size suncatcher. This prevents the piece from turning and distributes weight securely.
Perfect!
This glass and design suggested day just about to break, filled with possibility and hope. Gave this to my pastor, for the moments when she had time to gaze out the window of her study, to pause and reflect. She also saw it this way, and so appreciates the beautiful view this offers. Perfect!
Just amazing
We love this piece so much. It's such a beautiful combination of colors and the sun catches it so nicely. I smile whenever I walk by it. A truly wonderful addition to our home.