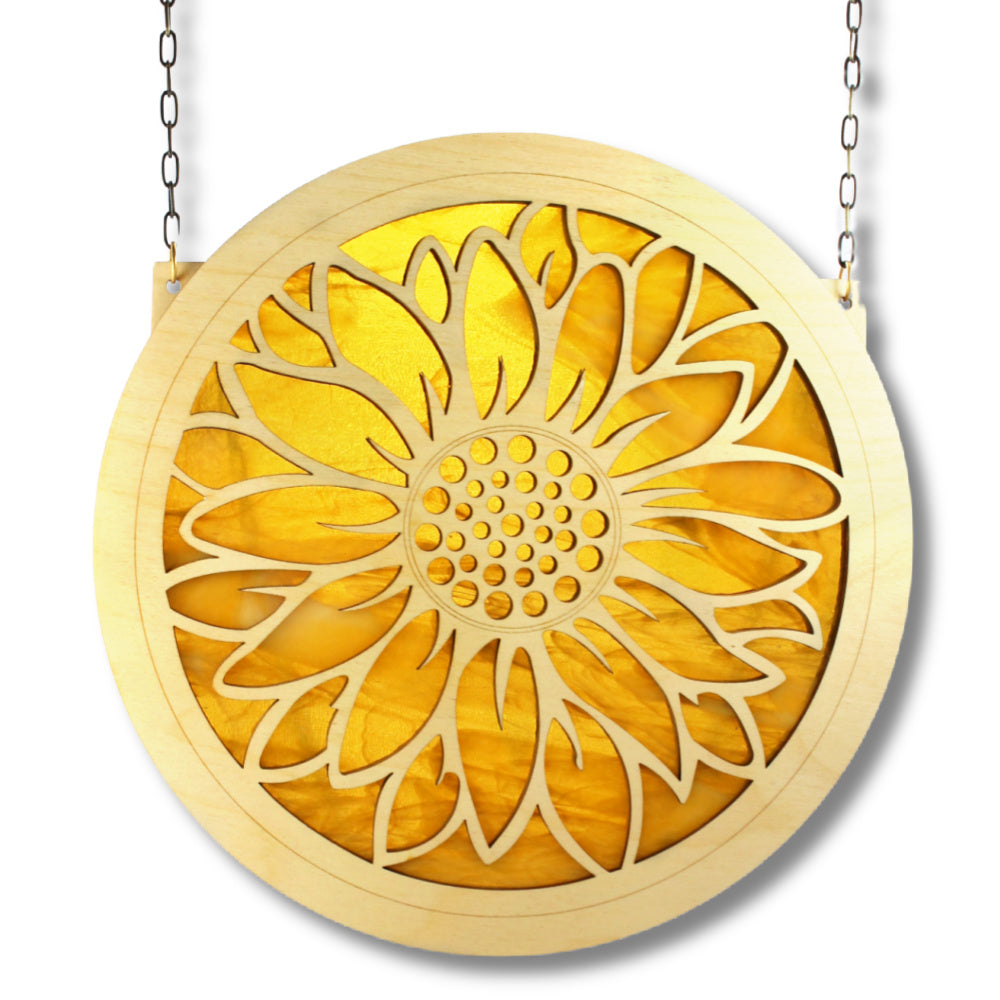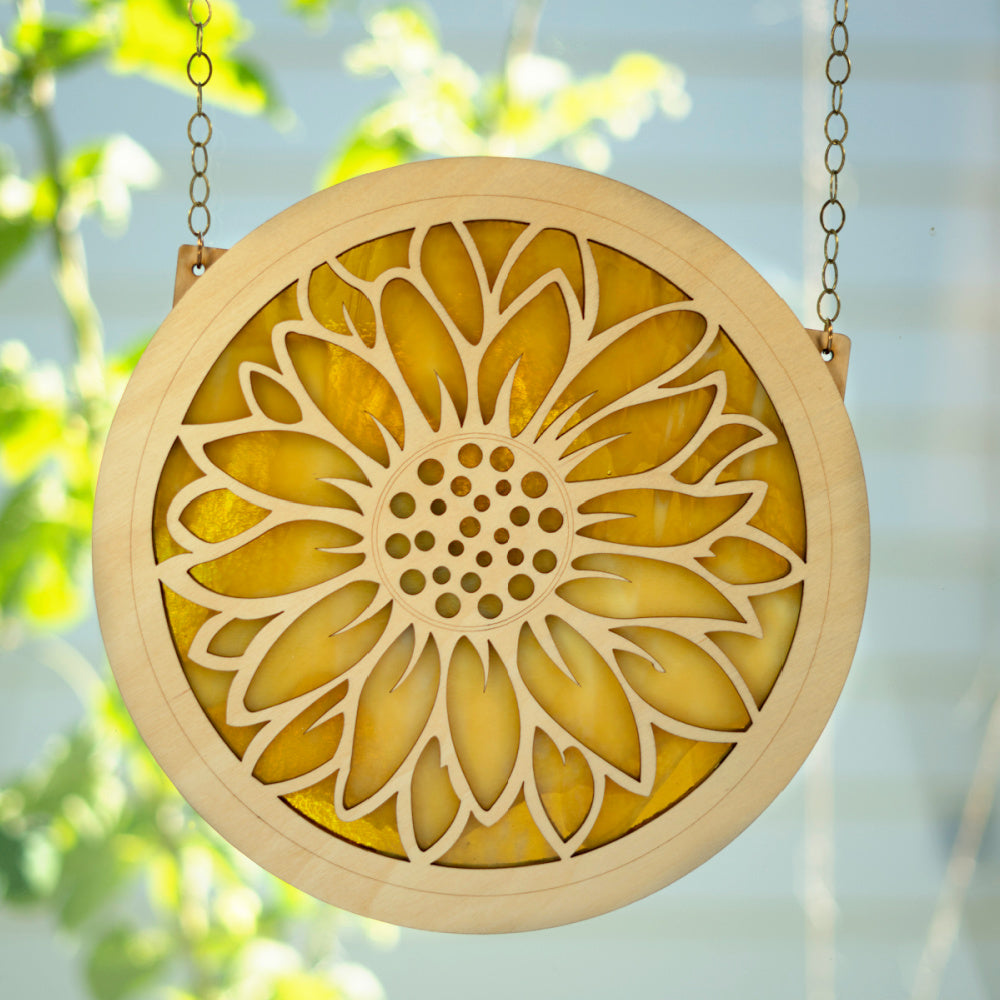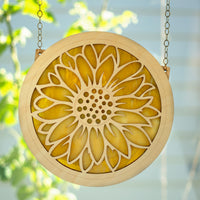 For those with larger windows, this Suncatcher is the grander version of our standard size with swirling multi-colored glass.
Bright and bold – Sunflowers have been thought to symbolize adoration, loyalty & longevity. They have always made me think of summer and joy and I tried to capture that feeling in this suncatcher.
- Measurements: 10.5" diameter on 40" of metal chain
- please note that glass color does vary slightly.
- we recommend using (2) cup hooks to install this size of suncatcher.
- want a different color?  Shoot us an email or leave it in your order comments - we have other options.
Design cut-outs are on both sides of the suncatcher. Take a look at our video to see for yourself...
GRAND SUNCATCHERS
What size are they?
Grand Suncatchers are approx. 9" - 11".

For those with bigger windows or more wall space, our Grand Suncatchers are about the size of a standard dinner plate and can add bold color or a touch of whimsy to any space. 
GRAND SUNCATCHER
Hanging Guide
We recommend using two (2) cup hooks spaced at least 6" apart to hang the "Grand" size suncatcher. This prevents the piece from turning and distributes weight securely.